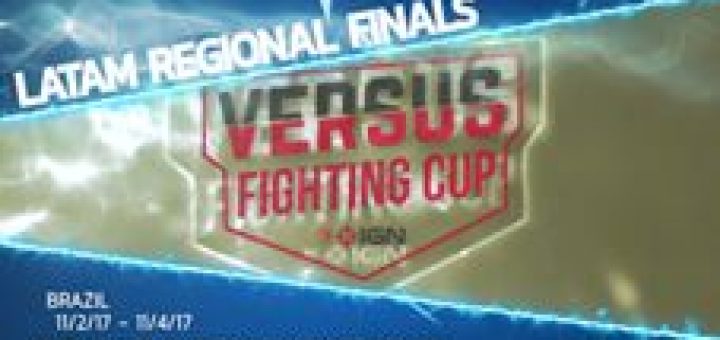 Capcom Pro Tour
The CAPCOM PRO TOUR (CPT) is the premier league destination for competitive fighting games. Featuring the latest flagship title of the legendary Street Fighter series, the CPT brings together players and spectators from all over the world to share their love of gaming. With 20 official events, and even more independently run tournaments involved, the CPT showcases the very best that competitive gaming has to offer.
Players from across the globe will battle through a yearlong tournament circuit in order to claim one of the 32 qualification spots for the year end Capcom Cup.
Capcom Pro Tour and Street Fighter News
Can't make it to COMBO BREAKER 2018, but want an exclusive Chun-Li poster by Long Vo?

Check out our giveaway over at http://bit.ly/ChunLiPoster for a chance to win 1 of 5 posters and remember to tune into Combo Breaker 2018 this weekend at http://Twitch.TV/CapcomFighters !
CPT 2018 Premier Event @Stunfest had one of the most competitive SFVAE Top 8s ever. Relive the Top 5 Moments!

http://bit.ly/StunfestTop5
Combo Breaker 2018: Live Stream and Event Information is up! Everything you need to know to watch the event live this weekend!

https://capcomprotour.com/combo-breaker-2018-event-information/
CPT 2018 DLC is available for purchase! Proceeds from sales support Capcom Cup 2018 & CPT.

Sakura & Akuma costumes available now. CPT stage & Champion's Choice costume to release later. Get it all in the CPT Premier Pass for $20

More info here: bit.ly/CPT2018DLC
CPT Online event registration is live. Everything you need to know can be found here: bit.ly/CPTO2018

Register for events now here: smash.gg/cpto2018
Registration and event information is live for SFVAE at CPT 2018 Premier Event SoCal Regionals 2018!

Visit http://smash.gg/scr to sign up. For updates, follow @levelupseries on Twitter or use their Discord at http://discord.gg/9M24psf
Registration is open now for CPT 2018 Premier Event Canada Cup 2018!

For more info, visit smash.gg/cc2018

Follow @CanadaCupGaming on Twitter for updates!
Registration is live for SFVAE at CPT 2018 Premier Event CEO 2018!

Be sure to follow @CEOGaming on Twitter for updates. For more info, visit smash.gg/ceo2018

Registration closes on 6/19
Plenty of time to sign up for SFVAE at Evo 2018. Earn your shot at CPT 2018 Capcom Cup by winning the biggest tournament of them all!

Registration closes 7/20.

For more information, follow @Evo and visit Evo's page: evo.shoryuken.com/registration/
So you missed pre-reg for CPT 2018 Premier COMBO BREAKER 2018 and a chance to take this Chun-Li poster by Long Vo home?

You have one more shot. Emergency on-site reg is on Thursday, 5/24 from 8pm to 10pm. Registered players will receive a poster

combobreaker.org/register