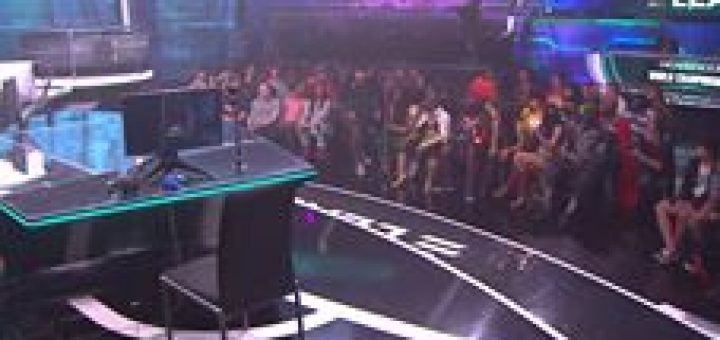 ELEAGUE
ELEAGUE is a professional eSports league that began broadcasting in 2016 on the American television channel TBS. In September 2015 Turner Broadcasting announced that it was partnering with talent agency WME/IMG for a new eSports league. The name "ELEAGUE" was officially unveiled later that year 2015.
ICYMI: gllty did an INSANE reverse sweep against RobTV during the second chance elimination match! A deserving HyperX X-Factor moment.

Preview the ELEAGUE SFV Invitational 2018 season this Friday at 11pm ET/PT on TBS Network.
How did Phenom get in the FGC? Take a look at his journey and how he coped with the $110K drop of the century.

Preview the ELEAGUE SFV Invitational 2018 tomorrow night at 11pm ET/PT TBS Network.
We are thrilled to share the lineup for the ELEAGUE SFV Invitational 2018! Joining last year's excellent commentary team, we welcome rising esports personality Michele Morrow as desk host, and Malik Forté as reporter. We begin on May 25 at 11pm ET/PT on TBS Network.

More info: http://www.eleague.com/street-fighter-v-2018/news/commentary-team
Sajam breaks down Commander Jesse's excellent defense and knowing when to strike back.
$50,000 Prize Pool!
Sign up now ➡️ go.eleague.com/Battlefy
What could be going though JB's head when he's spaced out? Tune in to find out.
🗓️ ELEAGUE SFV Invitational schedule

Watch the action live!
🎟️ go.eleague.com/tickets
Binge the elimination matches and get HYPE for the finale of ELEAGUE The Challenger: SFV tonight!

🎮 Ep1 LTG vs RobTV
🎮 Ep 2 Sherry Jenix vs JB
🎮 Ep 3 Dayasha vs gllty
🎮 Ep 4 gllty vs RobTV

Watch the full gameplay now ➡️go.eleague.com/elimination
Tonight is going to be a showdown between bros, a BRO-down between JB and Commander Jesse. Who ya got?

Don't miss #TheChallengerSFV finale at 11pm ET/PT on TBS Network.