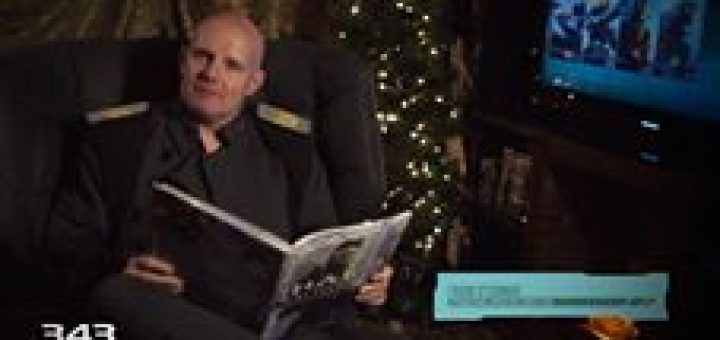 Halo
The Halo franchise began with a single video game in 2001, but now spans numerous record-breaking games, best-selling novels, comic book series, animated series, toys and collectibles. The Halo universe follows the story of a future war between humanity and a powerful alien enemy, the Covenant. At its core, it is a tale about mankind's desperate struggle for survival and its unwillingness to be swept aside, no matter what the threat. This ideal is personified by the central figure, Spartan-117 – the Master Chief, a super-soldier who embodies the last force that stands between the human species and its extinction in an increasingly hostile universe.
Halo News
Once he was Ord Casto, San'Shyuum Minister of Fortitude. Through careful machinations he became the Prophet of Truth, the voice of the Covenant! Order by 6/15 to get this exclusive Halo Icons figure and more in the "Truth Foretold" Halo Legendary Crate. loot.cr/halo
In case you missed it, yesterday we revealed the HCS 2018 season roadmap which features epic open events, more Microsoft Store tournaments, and new settings & maps. Head to aka.ms/HCS2018Season to learn more about this exciting season!
Our latest issue of #CanonFodder takes a bit of a closer look at the setting surrounding the recently announced Halo: Fireteam Raven arcade experience, as well as some connective tissues to existing stories in the universe! https://www.halowaypoint.com/en-us/news/nevermore
The HCS 2018 season kicks off in an epic fashion, as storied Xbox franchises partner up in the Big Easy. July 13-15, experience two incredible global open competitions with Halo and Gears of War at Major League Gaming New Orleans 2018! https://www.halowaypoint.com/en-us/news/hcs-2018-season-announce
This summer, get your hands on Halo: Fireteam Raven – a new co-op arcade shooting game from Raw Thrills, Play Mechanix, & 343 Industries. Drop into action as an elite ODST squad during the events of Halo: Combat Evolved – play it first at Dave & Buster's! aka.ms/FireteamRaven
Grifball is back for a limited time! Play the sport of the future with your friends by smashing opponents with Gravity Hammers, dueling with Energy Swords, and planting the bomb as the Grif. It's hammer time!
You know the music, time to dance. Share a video of yourself singing the Halo theme with #HaloChallenge for a chance to win an Xbox One X!
Take a step back to the basics these next few weeks and join ForgeHub and 343 Industries for the Halo 2 Anniversary Forgetacular! Check out the full details live now on https://www.forgehub.com/threads/halo-2-anniversary-forgetacular-announcement.158045/
With the help of 343 Guilty Spark, the "heretic" Sesa 'Refumee learned the truth about the Halo rings, and sought to rid the Covenant of the Prophets' lies and leadership. #FictionFriday https://www.halowaypoint.com/en-us/universe/characters/sesa-refumee