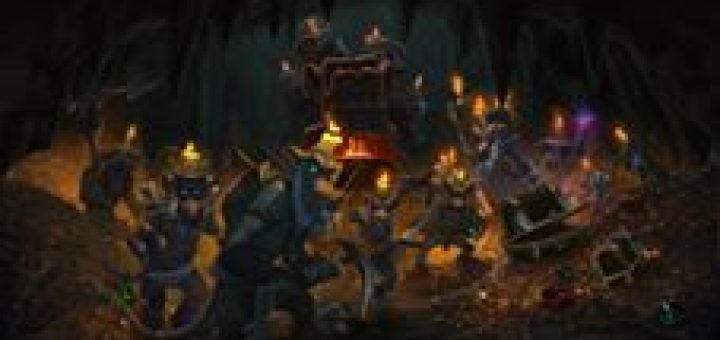 Hearthstone
Hearthstone™ is a digital strategy card game that anyone can enjoy. Players choose one of nine epic Warcraft® heroes to play as, and then take turns playing cards from their customizable decks to cast potent spells, use heroic weapons or abilities, or summon powerful characters to crush their opponent.
The Hearthstone World Championship is the largest Hearthstone tournament in the world, where 16 exceptional players from around the globe come together to duel for glory, a share of the prize pool, and the esteemed title of World Champion.
Each year the Hearthstone Championship Tour promises to be action-packed, offering players the chance to forge their own unique stories at the dueling tables. Climb the Ranked Play ladder, duel at tournaments both online and in-person, and accumulate points to secure your invite to the Hearthstone World Championship!
In the final showdown, the top 4 winners from each of the Winter, Spring, and Summer Championships as well as the top overall Hearthstone Competitive Point earners from each region will compete for a chance at Hearthstone glory and a piece of the prize pool.
Hearthstone News
Are you ready to join the legends of Azeroth in a rousing game of Cloneball? Your team is made up of random legendary cards, each cloned four times! Go get 'em champ!
The balance change update is now live! Read on to see the full list of changes: https://blizz.ly/2Imp1Es
What's the one daily quest you're always hoping for and never reroll?
Hunting for a new deck to try this weekend? This week's Off-Meta Spotlight features Zoo Murloc Warlock, a new take on Dragon Priest, and Hemet, Jungle Hunter Shudderwock! https://blizz.ly/2k9wpoo
You can choose two cards to create a deck in this week's Tavern Brawl. Which two do you pick?
A number of balance changes will be coming to Hearthstone in the near future. Take a look at the full list here: https://blizz.ly/2Imp1Es
ICYMI: You can now challenge a friend and borrow their deck to play against them!
Are you going to be joining us at BlizzCon this year? The second batch of tickets goes on sale tomorrow May 12th at 10:00 a.m. PDT! https://blizz.ly/2wy7eVu
Celebrate Noblegarden by playing a special Tavern Brawl and receive some eggcellent rewards just for logging in between May 9-13!
Update 11.1 is now live on PC, and will be available on mobile devices later today. In this update, we're changing a pair of Battlecry animations and tuning Arena draft rates. Full details: https://blizz.ly/2KJGvbG