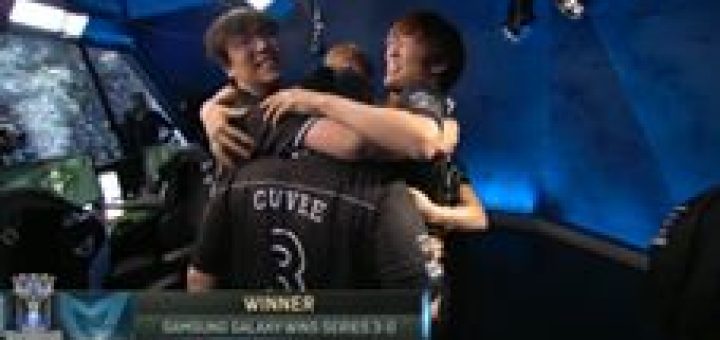 League of Legends
League of Legends (abbreviated LoL) is a multiplayer online competitive battle arena video game developed and published by Riot Games. The game was inspired by the Warcraft III: The Frozen Throne mod, Defense of the Ancients.
League of Legends is fast-paced and blends the speed and intensity of an RTS with RPG elements. Two teams of powerful champions, each with a unique design and playstyle, battle head-to-head across multiple battlefields and game modes. With an ever-expanding roster of champions, frequent updates and a thriving tournament scene, League of Legends offers endless replayability for players of every skill level.
In League of Legends, players assume the role of an unseen "summoner" that controls a "champion" with unique abilities and battle against a team of other players or computer-controlled champions. The goal is usually to destroy the opposing team's "nexus", a structure which lies at the heart of a base protected by defensive structures, although other distinct game modes exist as well. Each League of Legends match is discrete, with all champions starting off fairly weak but increasing in strength by accumulating items and experience over the course of the game. The champions and setting blend a variety of elements, including high fantasy, steampunk, and Lovecraftian horror.
League Championship Series (LCS)
League of Legends has an active and widespread competitive scene. In North America and Europe, Riot Games organizes the League Championship Series (LCS), located in Los Angeles and Berlin respectively, which consists of 10 professional teams in each continent. Similar regional competitions exist in China (LPL), South Korea (LCK), Taiwan (LMS), Southeast Asia (GPL), and various other regions. These regional competitions culminate with the annual World Championship.
League of Legends News
The four top teams at #MSI2018 fought for the Champions title in Paris. Catch up on what happened with Flashback!
Take a closer look at Uzi's clutch Kai'Sa play that kickstarted RNG's comeback in the last game of the #MSI2018 Finals!
🏆 CHAMPIONS! 🏆

#MSI2018
ROYAL NEVER GIVE UP ARE YOUR 2018 MID-SEASON INVITATIONAL CHAMPIONS! #MSI2018
The #MSI2018 Finals Opening Ceremony! 🔥🇫🇷
Who will make history? #MSI2018
Take a closer look at BDD's Irelia solo kill on Maple from KING-ZONE DragonX's Semifinals victory against Flash Wolves! #MSI2018
The turret shot from downtown! 🤣 #MSI2018
KING-ZONE DragonX win 3-1 against 《Flash Wolves》閃電狼職業電競隊 and advance to the #MSI2018 Finals!