Red Bull, together with the gaming monitor professionals and esports experts from AOC Gaming are pleased to reveal that Elias "s1n-" Stein and Tom "skyye" Hagedorn, representing Team Germany are the inaugural Red Bull Flick Invitational Champions. Yesterday, Sunday 9th, saw 16 duos from some of the best CS:GO teams in the world including Team Vitality, G2, BIG and ENCE go head to head with teams that qualified through the global Red Bull Flick circuit. Team Germany came out on top, beating Team France three maps to two in an action packed Grand Final.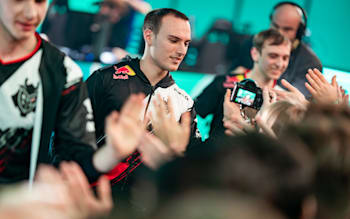 The Red Bull Flick Invitational was an exhilarating display of 2v2 CS:GO, with rising stars who qualified through the International circuit showcasing some fantastic plays that saw them outshine some of the best players in the world. A night of surprises, it was the duos who qualified through the Red Bull Flick Closed EU Qualifier who dominated the competition. Seeing off Honoris in the Quarter Finals, and Team Russia in the semis, Team Germany went on to prove themselves the best duo in the competition by defeating Team France in the Grand Final, and taking home the lion's share of €20,000.
"It was a very intense final, very close. In the end it was very close going into the last round possible. I said to skyye and myself, we're not here because we got lucky, we're here because we're very good," said  Elias "s1n-" Stein, Team Germany. "I don't know what to say, it's an awesome experience. Thank you for the tournament and to all the guys in chat. We came here as the underdogs playing against the big pros."
Red Bull Flick sees pairs of players faced off on a set of brand-new custom maps especially designed in house by Red Bull for the new game mode: Hold the Flag. The road to the Red Bull Flick Invitational saw the two finalists, Team Germany and Team France, qualify through the EU Closed National Qualifier and two teams from James Bardolph's Red Bull Flick Open Qualifier which took place earlier this year, with the additional 12 invited directly to compete.
A truly global CS:GO event, over 36 countries across the globe are running their own national standalone championships this year.