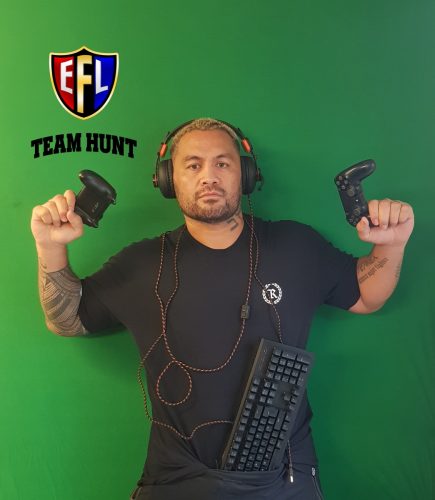 The eFL – eFighting League, the celebrity eSports gaming league, announced its inaugural launch event, eFL One; that will be held at the Troxy London, E1 on the 29th December 2018.
The eFL has some of the world's most renowned MMA fighters and other UK and internationally recognized celebrities who own and operate their own teams, made up of professional eSports players; all competing in a strictly regulated, highly contested prime media eSports gaming league.
The feature event will be a head to head battle with Mark 'Super Samoan' Hunt* taking on Ben '10' Nguyen**  in a match which will have all the atmosphere of a real MMA fight along with pro players, all battling it out for eSports and gaming's first ever championship belt.
Mark Hunt commented "I am so excited to be part of the eFL, showing the younger generation a healthy digital and physical life, playing fair and winning without cheating..", Ben Nguyen added "as a kid 'Ryu' from Street Fighter inspired me to get in to marital arts and now gaming with the eFL I get to be both an eSports and Sports professional"
The launch will include an afternoon and an evening event where children and adults of all ages will experience a festivity of color, sound and excitement that is gaming and eSports, plus guests will also see several more battles with influencers and other sporting personalities playing Street FighterTM  and TekkenTM .The audience will be treated to photo opportunities with Mark and Ben 10 and all the cast, as well as many other gaming and surprise activities.
The events will round up with live performances of well known, signed artists.
Umesh 'aperezane' Perera, Scrim and eFL owner, who manages the celebrity player pool as well as the eFL league remarked "support for the eFL has been overwhelming, we are inclusive NOT exclusive, even ticket prices are low…gaming transcends color and creed uniting us all" further commenting on eFL-Edu "we use eSports as a gateway to light up the imagination of young minds to coding, game theory, graphics and media"