First ever 5G mobile gaming tournament with cash prizes to take place at Finland's largest ever eSports event
Start your engines! Hatch is roaring into Finland's biggest ever eSports event to host the Elisa 5G Global Games in multiplayer favorite Beach Buggy Racing 2 at the Arctic Invitational at Hartwall Arena on Sept. 14. Organized by Hatch along with Finnish telecommunications company Elisa and device maker OnePlus, the 5G Global Games is the first ever 5G mobile gaming tournament with cash prizes – 10,000 EUR in total.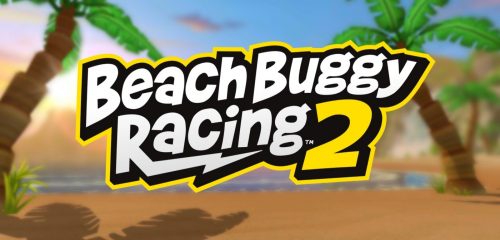 The headline event at Arctic Invitational brings together top pro teams in Counter-Strike: Global Offensive, but the supporting 5G Global Games are different in that participation is open to all. Anyone with the courage to step up and have a go in Beach Buggy Racing 2 has the potential to become an eSports hero on the Main Stage of Hartwall Arena, in front of a live arena-sized audience and broadcast on TV in eight countries.
Most of the qualifiers for the 16 places at the 5G Global Games have been held earlier this year at smaller tournaments organised by Hatch, Elisa and OnePlus, but one final qualifying round for the final four slots is being held directly onsite at the Arctic Invitational's Mobile Gaming Zone. Anyone attending the event is encouraged to try to qualify in Beach Buggy Racing 2 between 10:30am and 6pm.
The final tournament with all 16 qualifying players – a showcase for live multiplayer gaming over 5G on the biggest eSports stage in Finnish history – begins at 7:30pm, using OnePlus 7 Pro 5G devices connected to Elisa's 5G network. In total, 10,000 EUR in prize money is at stake in the finals:
1st place: 5000 EUR
2nd place: 3000 EUR
3rd place: 2000 EUR
4th place: A beautiful brand new OnePlus 7 Pro 5G smartphone
"Hatch is a friendly and approachable cloud gaming platform where anybody can step up and play, without being an experienced eSports pro," says Lassi Nummi, responsible for marketing and live events at Hatch. "Already at tournaments earlier this year, ordinary players have come forward and earned coveted berths in the finals on the Arctic Invitational Main Stage. And there are still four places left, so don't miss the opportunity to qualify onsite in the Mobile Gaming Zone on the day."
"Low-latency control is essential for racing games – and it's especially critical for a kart racer like Beach Buggy Racing 2 where you also have to dodge fireballs and oil slicks," says Matt Small of Vector Unit, the developer of Beach Buggy Racing 2. "We're delighted to be a part of the world's first mobile game streaming platform with Hatch, to bring these experiences to the masses."
"The 5G network enables faster connections essential for the mobile gaming experience," says Mika Lepistö, who is responsible for Elisa's sports and pay-TV business. "In competitive gaming especially, latency is often one of the most important factors. So the 5G Global Games finalists will be sure to put our 5G network through its paces – and show the world the future of live multiplayer gaming over 5G."
Do you have what it takes to rise up and become an eSports hero? Come to the Arctic Invitational and give it your best shot!
Further information
https://5g.arcticinvitational.fi/