The British Esports Association, the not-for-profit organization set up to promote and support grassroots esports, has published a guide designed to educate and inform parents and guardians about competitive video gaming.
The guide is available to download in PDF format here and in article form on the British Esports website here. It's designed to cover everything a parent or guardian needs to know about esports, such as how to join a team, the different career options available, the benefits of esports, online safety and exercise guidance and more.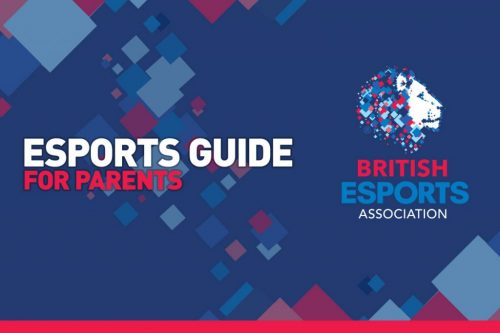 It also links to plenty of other content on the British Esports website, such as dedicated advice around careers, downloadable resources and how schools have benefited from taking part in the British Esports Championships in particular.
The Championships are a series of competitive PC gaming competitions for students aged 12 and above. They are open to all secondary schools, Further Education (FE) Colleges and Alternative Provision (AP) schools in the UK and games include League of Legends, Overwatch and Rocket League.
Season 1 of the 2019/2020 Championships, the Winter Season, kicked off earlier this month.
The British Esports Association has made efforts to engage with various charities and education and parent groups in the past. As well as hosting the Championships in schools and colleges, the Association has also held other activities in the past, such as an after-school children's club at Maida Vale library and a sports and esports crossover week at West Ham United Foundation.
Tom Dore, British Esports Association head of education, commented: "Esports is an exciting activity that many young people have an inherent understanding of, however, the same is not always true for their parents or other adults.
"The esports industry is growing exponentially around the world, but is still a relatively new phenomenon so it is not surprising that some parents don't really know what it is, what its benefits are or how to best support their children who are getting involved with esports.
"We are continuing to engage with charities, education groups and parent-focused organizations such as the NSPCC, MumsNet, TES and ParentZone, to help educate all appropriate stakeholders around this.
"We hope our parents guide helps people to understand the world of esports, the benefits and opportunities it provides and how young people can have fun taking part with their friends safely."
Download the esports parents guide here or view it in article form on the British Esports website here.
About the British Esports Association
The British Esports Association is a not-for-profit organization established in 2016 to support and promote esports in the UK.
As a national body, its aims are to foster future British talent, increase the awareness of esports and provide expertise and advice. It's focused on the grassroots level of esports and is not a governing body.
The Association helps educate the masses – including parents, teachers, media and government – around what esports is and what its benefits are. Its three goals are to Promote, Improve and Inspire.