HyperX®, the gaming division of Kingston® Technology Company, Inc., announced HyperX is the official peripherals sponsor of PGL Dota 2 Major Bucharest. HyperX continues to demonstrate leadership and commitment to the Esports community and provides competitors with the highest quality gear to compete at the highest level. HyperX will be onsite showing the latest products, offering giveaways, and providing show specials on HyperX accessories.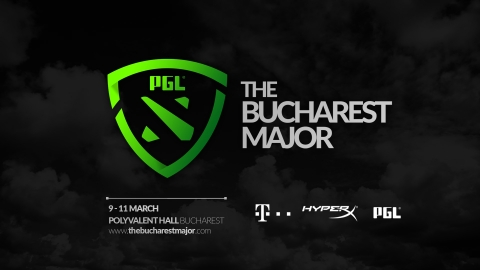 "We are pleased to work again with HyperX as our official peripherals partner for The Bucharest Major," said Silviu Stroie, CEO, PGL. "We want to keep up the tradition of PGL Majors that offer the best of Dota 2 action and entertainment. HyperX has always supported us in achieving our goals, both technical and creative. Our partnership will not only add to the value of the event but will also allow fans travelling to the Polyvalent Hall the opportunity to experience first-hand the quality of HyperX peripherals."
The PGL Dota 2 Major Bucharest will be held in Bucharest, Romania. Off line events will be held between March 4th-11th and the finals will be held March 9th-11th at the Polyvalent Hall. For more information go to www.thebucharestmajor.com.
Several of the teams sponsored by HyperX, including Team Liquid and NaVi, are participating in PGL Dota 2 Major Bucharest.
"We are excited to be a part of the PGL Major Bucharest and continue our support of the Dota 2 community with the best in class gaming products," said Annie L. Gerard, global strategic marketing, HyperX. "PGL continues to deliver an exceptional level of production and experience for fans and HyperX is proud to support this monumental event."