ELEAGUE and Wizards of the Coast are teaming up to bring you the deep strategic gameplay of Magic: The Gathering Arena through a new weekly esports competition series. THE ELEAGUE SHOWDOWN: MTG Arena presented by Intel Gamer Days will launch with its first competition Wednesday, Sept. 4, at 8 p.m. ET, with exclusive coverage available on ELEAGUE's Twitch channel. The series will continue weekly with a new competition each Wednesday at 8 p.m. until December 18.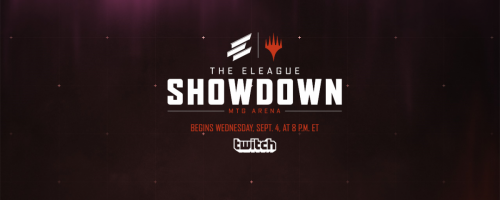 Players will be selected through a combination of invitations and player applications. Players will compete in one single-elimination match at a time, with the winner advancing and the loser being eliminated. The last winner remaining at the end of each week will earn prize money and become the incumbent "player to defeat" during the next week's competition. A complete rulebook will be made available on ELEAGUE.com in the coming days.
Magic: The Gathering Arena is the newest digital version of the popular tabletop trading card game Magic: The Gathering. In Magic: The Gathering Arena, players compete by strategically deploying a vast array of land, spell and creature cards to defeat their opponents. Magic: The Gathering Arena is currently in open beta on PC and is free to download. To learn more about the game and start playing today, visit mtgarena.com.
Watch live video from ELEAGUE TV on www.twitch.tv