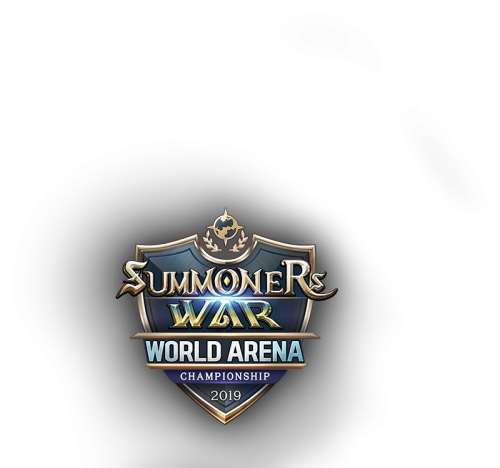 Com2uS announced the launch of Summoners War World Arena Championship 2019. Players have been selected from across the globe to join the tournament and face off in a new group stage (dual tournament) to battle it out for a total prize pool of 210,000 USD – twice the amount from last year. The first match is set to take place on July 6th at 4PM CEST.
SWC 2019 will take place over four months with the World Finals in Paris in October. 87 players have been selected to fight for glory based on their records of the World Arena season 8 & 9, as well as last year's World Finals. This year a new Group Stage has been added to take place before the offline regional cup. The group stage will be divided into four groups, each group consisting of four players, allowing two players to advance to the regional cup. Eight players will advance from regional cups and fight in the World Finals on October 26th. The dual tournament will provide more match opportunities for players and add excitement for the audience watching the game.
Held for the third consecutive year, SWC has become a global eSports tournament based on the popular mobile game Summoners War. The game was launched in 2014 and has surpassed a cumulative 100 million downloads around the world. Last month Summoners War welcomed the leaders of South Korea and Sweden to a live audience event in Stockholm, underlining its position as one of Koreas most representative games in eSports.
All the SWC matches will be streamed live via Summoners War official eSports YouTube channel. The EU cup will be broadcast in five different languages: English, German, French, Russian and Italian. The channel will offer videos with a variety of concepts, including information about players, monsters and matches to help understand play more easily.
Download Summoners War via the AppStore and Google Play Store or for more information, please visit the SWC 2019 official website – https://summonerswar.com/en/swc.