A new esports team based out of Hollywood is announcing its official launch today. Named Team 33, the esports team is planning to enter major tournaments in popular games like Call of Duty, CS:GO, Valorant, World of Warcraft, Fortnite, League of Legends, Dota 2, Madden, FIFA and others.
"We are excited to officially launch our esports team today, as this has been years in the making. Some of our players we have signed have won major tournaments all over the world and we are now ready to compete as a team globally. We will be revealing our official roster of players in 2021 from our headquarters in the Hollywood Hills. We are also selectively accepting applications from pro players all over the world interested in joining us as we are currently expanding our team," says Tyler Gallagher, CEO and co-founder of Team 33. "We are accepting applications from pro gamers at www.team33.gg for a limited period of time and look forward to finalizing our esports roster this year," adds Mr. Gallagher.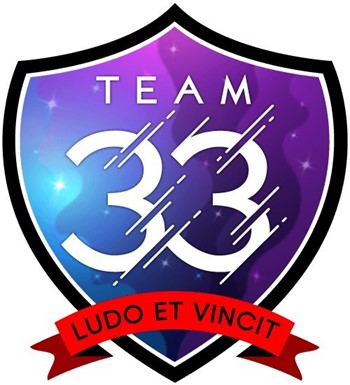 Team 33 will have players from all over the globe, but the team will be headquartered in a luxurious mansion in the Hollywood Hills, CA. Nicknamed House 33, the home and training facility will welcome all of its players for training and charity streams.
"We designed House 33 to be a world-class training facility for gamers and a creative space for artists and creators alike. Although we hire pro players worldwide, we believe in team building and giving back to local charities which is why this luxurious property in the Hollywood Hills will be our headquarters," says Mr. Gallagher.
"Anyone who is accepted to Team 33 will receive a world class setup sent to their home directly. This is to include a state of the line computer, monitor, keyboard, mouse, desk, gaming chair with camera and microphone setup. The value of this setup is almost $5000 and only going to a selective few that get signed to the team," says Mr. Gallagher.