Allied Esports, the world's leading network of esports venues and content production facilities, has opened its second dedicated esports arena in China, the Allied Esports SEG Arena in Shenzhen. The new arena was built in partnership with e-commerce leader Shenzhen SEG, which will provide strategic support for Allied Esports' Chinese properties across its network of e-commerce assets.
At nearly 22,000-square-feet, the arena features a multi-use production studio, 168 top-tier gaming stations and an interactive VR experience, and will be a one-stop-shop for large and small-scale productions, including professional and amateur tournaments, as well as casual daily use.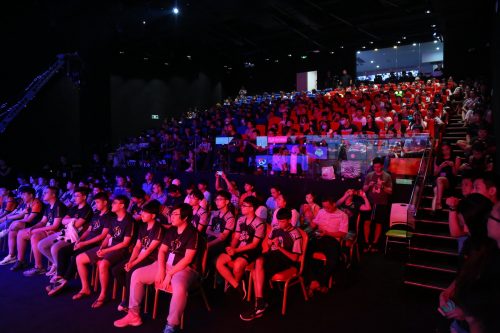 The Shenzhen arena joins Wangyu Esports, which was opened in 2015 in Beijing, in the Asian segment of the Allied Esports Property Network spanning North America, China and Europe.
The launch of the Shenzhen arena comes on the heels of a number of key strategic business partnerships and events in China, including with publishers Perfect World and KongZhong, as Allied Esports continues to align with industry leaders and marquee brands around the globe.
Perfect World, one of China's leading game publishers and the country's publisher of Valve's prominent multiplayer online battle arena game DOTA2, will partner with Allied Esports following the announcement that it received the rights to publish the world's most popular first-person shooter game, Counter Strike: Global Offensive (CSGO), in China. Perfect World will tap into Allied Esports' expanding network to spearhead the growth of its esports titles, but with a specific focus on CSGO as the game is introduced to the Chinese audience.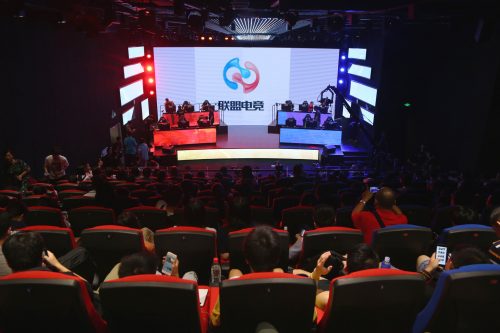 Game developer KongZhong, publisher for World of Tanks, World of Warships and World of Warplanes in the China market, has selected Allied Esports as its exclusive esports event and production partner following Allied Esports' successful organization of the Gui'an Esports Carnival in March. The three-day event, held in the popular university city of Gui'an, Guizhou, hosted tournaments with top teams from both World of Tanks and League of Legends competing in front of a live audience of 4,000 fans, with thousands more tuning in online on streaming platforms across China.
Earlier this year, Allied Esports and MGM Resorts International announced a partnership to open a state-of-the-art, 30,000-square-foot Esports Arena location at the Luxor Hotel and Casino in Las Vegas, the first permanent esports venue on The Strip, and a flagship location for Allied's worldwide brands. Esports Arena Las Vegas is scheduled to open in early 2018.