by Blizzard Entertainment
After months of preparation and hard-fought battles, the world's best WoW teams have risen to the challenge to compete in the Global Finals, but each tournament will crown only one World Champion.
The culmination of the 2019 Arena World Championship and Mythic Dungeon International will take place within the halls of the Anaheim Convention Center at BlizzCon 2019!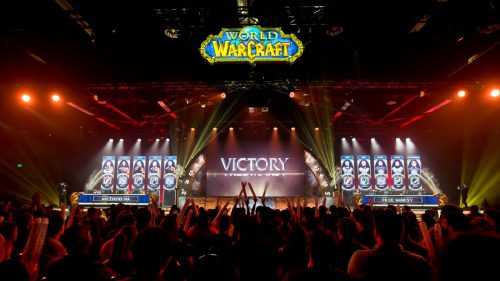 Teams competing in the AWC & MDI Global Finals will take part in early rounds on Thursday, October 31. These games will determine who will continue in the upper bracket and who will have to fight their way through the lower. Interested in catching every second of the action? Don't worry, recordings of the early round games will be released as a Twitch Premiere.
The MDI will kick off the epic WoW esport festivities all day Friday, November 1, beginning immediately after the opening ceremonies, while the AWC will keep the action going all day Saturday, November 2.
Prize Pool
We're happy to announce that because of your direct support, the combined prize pool for WoW Esports at BlizzCon 2019 will be $660,000! Each of our two WoW Esports programs, the World of Warcraft Arena World Championship and the Mythic Dungeon International Global Finals, will have a prize pool of $330,000 up for grabs. Thank you for making this the largest prize pool we've ever had for WoW Esports at BlizzCon and thank you for your continued support of WoW Esports.
Check out the BlizzCon schedule here to learn more!
AWC Where to Watch