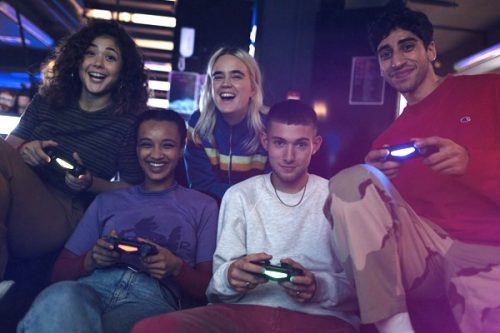 Belong Gaming Arenas are pleased to announce their partnership with HyperX, the high-performance choice for gamers and tech enthusiasts. The year-long deal see's HyperX supply the 21 Belong gaming arenas across the country with Stinger headsets, pulsefire mice and Alloy FPS keyboards, creating the best possible gaming experience for esports fans nationwide. For more information go to https://www.belong.gg
Belong gaming arenas are at the heart of players' early esports experiences. From the halls of Insomnia to the battles within the arenas, gaming, competition and the community are the driving force behind Belong.
"We are delighted to be working with HyperX, a business who are already very active within the UK esports scene. HyperX peripherals offer gamers great performance, value for money and are a perfect partner for Belong", stated Andy Dopson, Head of Esports & Belong. "The Belong team are looking forward to working together to support and build the UK's grassroots gaming communities."
"GAME has been the face of gaming in retail for many years and we are excited to be a part of their new BELONG arenas." Said Paul Leaman, vice president, HyperX – EMEA. "The arenas will not only become a hotbed of future esport talent but will enable gamers to try our products before they invest. We hope they enjoy our gaming headsets, keyboards and mice as much as some of our other fans including pro esport team Cloud9 and England player Dele Alli."
GAME will be offering some promotional offers on a range of Hyper X peripherals for gamers eager to pick up the same equipment that can be found within BELONG. Visit www.game.co.uk for more details. Terms and conditions apply.
HyperX is the high-performance product division of Kingston Technology, the world's largest independent memory manufacturer. Started in 2002, HyperX has grown over the years to encompass multiple product lines of memory modules, solid-state drives, USB Flash drives, headsets and mouse pads. Featuring best-in-class components that have delivered superior performance, quality and aesthetic design for more than a decade, HyperX products are the choice of top-rated gamers, tech enthusiasts and overclockers worldwide.
To book your eSports experience and find out your nearest store, go to https://www.belong.gg