The British Esports Association, the not-for-profit organisation set up to promote and support grassroots esports, has announced a new committee as part of its ongoing Women in Esports campaign.
Towards the end of 2019 British Esports launched the campaign to promote diversity and inclusivity within the esports industry.
This campaign launched to celebrate females within the esports industry and has been a success so far, showcasing that the industry has a vast amount of female talent throughout the esports ecosystem.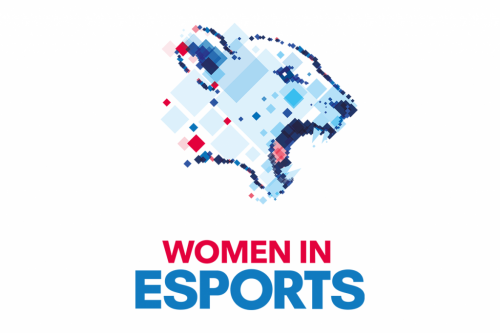 British Esports is announced an ongoing initiative, with the formation of a Women in Esports committee. So far, the committee consists of:
Alice Leaman – Schools and Colleges Liaison Officer at British Esports Association
Angela Lukic – President at Newcastle University Esports & Gaming Society
Freya Spiers – Host, Interviewer and Assistant Producer at FACEIT
Kirsty Endfield – Founder & Director at SwipeRight PR
Maria Stukoff – Director at Maker Space at University of Salford
Mary Antieul – Former Head of Esports & Partnerships at Belong Gaming Arenas
Mia Stellberg – Sports & Esports Psychologist
Milly Preson – Head of Marketing at Excel Esports
Morgan Ashurst – Marketing Manager at British Esports Association
Natacha Jones – Creative Director at The NUEL
Sue Lavansi – Account Manager at FACEIT
Yinsu Collins – Esports Journalist
Zoe Summers – Professional StarCraft Player
To find out more information about our committee members, take a look at our team page here.
Using their expertise from various areas of the esports industry, the members of the committee will make suggestions and recommendations to steer the initiative in the right direction, much like the British Esports Association's separate advisory board does. This is not a legal entity. The role of Chair will be decided at the first meeting.
The committee will meet at least three times a year – a few weeks prior to each British Esports advisory board meeting.
"I am delighted to be a part of this Committee," commented Mary Antieul, a member of both British Esports' advisory board and the Women in Esports committee. "It's very exciting to be working alongside a group of amazing and successful women who are all similarly focused on generating significant and positive improvements in inclusivity that will ultimately be beneficial for the UK's esports scene."
To reflect the evolution of the campaign, British Esports has also redesigned the Women in Esports logo.
It will also be including 'Women in Esports Wednesdays' streams on the British Esports Twitch channel. These segments will cover discussions about the initiative, upcoming plans, showcasing different talent through interviews and content, along with panels and discussions.
Through this initiative, British Esports wants to help raise awareness and foster inclusivity in esports similarly to other organizations such as Women in Games, Women of Esports, AnyKey, FemaleLegends and more. It hopes to work alongside them to promote diversity together.
The Women in Esports initiative is led by British Esports marketing manager Morgan Ashurst and school and college liaison officer Alice Leaman.
About the British Esports Association
The British Esports Association is a not-for-profit organisation established in 2016 to support and promote esports in the UK.
As a national body, its aims are to foster future British talent, increase the awareness of esports and provide expertise and advice. It's focused on the grassroots level of esports and is not a governing body.
The Association helps educate the masses – including parents, teachers, media and government – around what esports is and what its benefits are. Its three goals are to Promote, Improve and Inspire.