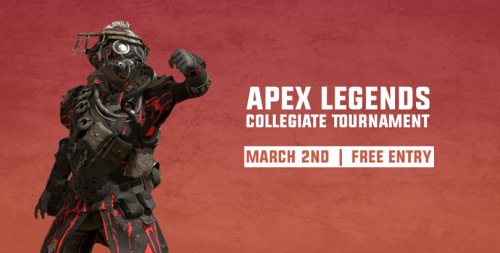 Announcing the first ever, AVGL Apex tournament! The event is open and free to all college students.
The tournament will take place on March 2nd with single elimination bracket. Each match will pair up 2 teams who will play 3 games each. Whichever team has the most points after 3 games moves on to the next round. Players will be competing for their share of the $225 prize pool. Any player is eligible to win an additional $20 by submitting their top play clip.
The point system and full rules can be found Here.
Follow the AVGL to stay up to date: