Heavy Metal Machines, the post-apocalyptic car-combat MOBA, today revealed some of their plans for 2019 which include its launch in China as well as the establishment of three eSports Championships to take place in North America, South America and Europe servers.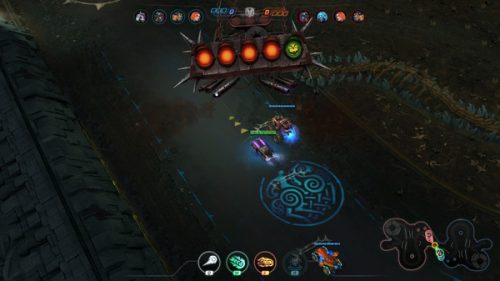 Whilst Heavy Metal Machines is currently available to play in the West, 2019 will see the launch of the game in China, making Hoplon's first foray into the East. They will also be broadening their appeal with eSports Championships which will be hosted in North America, South America and Europe servers. Previously Hoplon partnered with ESL Play to host championships in 2017 in South America and Europe with a prize pool of €10,000.
Eros Carvalho, Head of Studio and Development for Hoplon commented: "2018 has been an incredible year for Heavy Metal Machines,which has been the culmination of our most ambitious games project here at Hoplon. 2019 is set to be even bigger with our expansion into the China market. We have one of the best communities around, a community who cares about Heavy Metal Machines almost as much as we do. They've been instrumental in us rebalancing the game and are a constant source of inspiration for us."
When the game launched in September this year, it included the seasonal Metal Pass, a progression system where the players can earn cosmetics and thematic skins during timed events. Season Two – 'Into The Abyss' is currently underway, with Season 3 set to release in February 2019.