Generation Esports (GenE) — a global community-focused esports organization and tournament platform — is thrilled to announce today Intel Corporation as a supporting sponsor for the organization's 2021 esports activities for the High School Esports League (HSEL) — North America's largest competitive gaming organization for high schools. The industry-leading technology company will sponsor ongoing HSEL initiatives, future 2021 HSEL seasonal student tournaments, STEM educational experiences, and more, which will culminate in the high-stakes "Intel Winners Circle Tournament" this summer.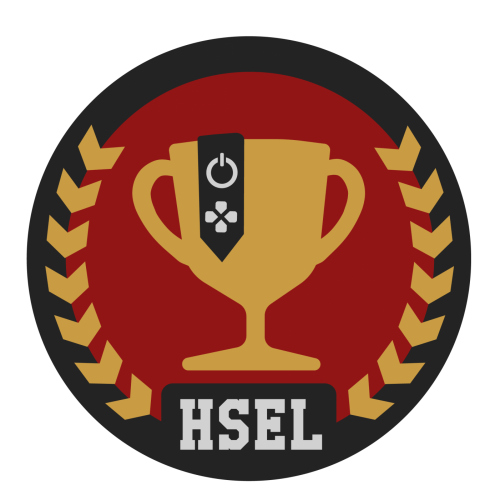 The Intel Winners Circle Tournament is an exclusive summer esports competition between the top schools from HSEL's preceding seasonal gaming tournaments. High school students from across North America will compete against each other for a chance to win a $50,000 USD cash prize, split between the team's players and their school. The list of competitive titles in the Intel Winners Circle Tournament are Super Smash Bros. Ultimate, Overwatch, and Valorant. Additional key dates for the Intel Winners Circle Tournament will be announced in the near future.
"We could not be more excited to work with Intel this year," said Mason Mullenioux, CEO and co-founder of Generation Esports. "Partnering with them will not only help us deliver a thrilling spectacle in the Intel Winners Circle Tournament but also ensure that we can continue giving high school students the academic opportunities and resources that come with our various esports initiatives."
"We are thrilled to be working alongside HSEL for their 2021 season," said Marcus Kennedy, General Manager of Intel's Gaming and Esports Segment. "Esports in education continues to grow every year and is a key focus for us at Intel. We are excited to be supporting students and schools as they build out their esports programs and look forward to the upcoming tournaments this year!"
Intel is one of the co-sponsors of the HSEL and Army National Guard "Build an Esports Lab" campaign, in which 3,700 North American high schools applied to receive a state-of-the-art esports lab installation. Earlier this March, the 25 winning schools were announced via the HSEL Roadshow, with each school set to receive a free esports lab featuring six high-spec gaming systems powered by 10th Gen Intel® Core™ i9-10850K processors and 1TB Intel® SSD 760p M.2 storage, ASUS TUF Gaming and ASUS Phoenix GeForce® GTX 1650 graphics cards, as well accompanying mechanical keyboards, wireless headsets, and gaming mice provided by ASUS. Intel will additionally collaborate with HSEL on the league's new STEM learning curriculum that educates students on how to build and maintain their esports lab, as well as offer career and college advice.
Beginning with the winning schools of the "Build an Esports Lab" campaign, Intel will donate special Loot Crates featuring Intel swag to HSEL affiliated high schools all year round. In addition, Intel is the sponsor of the 2021 HSEL seasonal gaming tournaments — the Winter Challenge, Spring Major (taking place this month), and Fall Major — contributing to tournament prizing and promotion of the events. Playoffs for each of the seasonal tournaments will be live-streamed on Twitch, with schedules and hosts to be announced in the coming weeks.
To learn more about GenE and HSEL, please visit https://generationesports.com and www.highschoolesportsleague.com.