DeNA Co., Ltd., in partnership with The Pokémon Company, has announced several updates related to the arrival of Galar region Gym Leader Raihan and his partner Pokémon Duraludon in Pokémon Masters EX.
Raihan & Duraludon Now Available
The Galar region sync pair of Raihan & Duraludon are available to add to players' teams in Pokémon Masters EX via the sync pair spotlight scout, available from now until May 30 at 10:59 p.m. Pacific Time. This Steel-type strike sync pair features a passive skill that boosts Attack and Sp. Atk the moment they enter a battle, allowing them to unleash major damage  at the very start of a fight. The tremendous damage that this sync pair can dish out comes with a cost, as using the attack Steel Beam also causes recoil damage.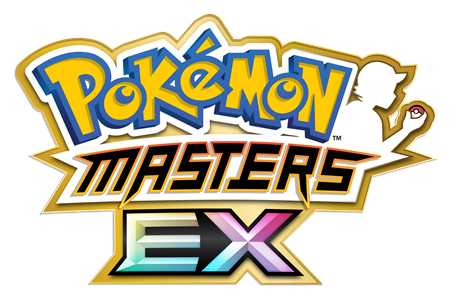 Galar's Strongest Trainers Face-Off
In the Eternal Rivals time trial event, players will train with Raihan and other Galar region Trainers as they strive to beat Leon's record. The faster that players complete time trial battles, the more points they'll earn. These points can then be redeemed for rewards such as 5★-Guaranteed Scout Tickets and 5★ Power-Ups. The Eternal Rivals event will be available until May 15 at 10:59 p.m. Pacific Time for players who have completed Chapter 1 of the Main Story.
Enter for a Chance to Win an Exclusive Raihan Phone Accessory
Starting on April 30 at 10:00 a.m. Pacific Time, players will have a chance to win an exclusive Raihan phone accessory that adheres to the back of a cell phone and allows for one-handed use. For details, check the official Pokémon Masters EX Twitter page.
Log-In to Earn 4,500 Gems
To celebrate the arrival of Raihan & Duraludon, all players who log-in to the game before May 13 at 10:59 p.m. Pacific Time will receive 3,000 Gems, enough to add up to 11 sync pairs to players' teams. Players that log-in to the game daily from now until May 12 at 10:59 p.m. Pacific Time will be able to earn an additional 1,500 Gems from the Raihan Welcome Log-in Bonus.
Level Cap Increased to 135
Players can now unlock and increase the level of all sync pairs to 135. A new Training Area has been added for players to obtain the items needed to increase the level cap of their sync pairs.
Players can check the in-game menus for more information. Note that in-game event dates are subject to change without notice.
Pokémon Masters EX is a real-time battling and strategy game for compatible Android and Apple devices that is free-to-start with in-app purchases. It can be downloaded at the links below:
The game is available in English, French, German, Italian, Japanese, Korean, Spanish, and Traditional Chinese. Fans can learn more about Pokémon Masters EX at Pokémonmasters-game.com/en-US.