The UK's first-ever Safari Zone will be taking place in beautiful waterfront Liverpool! Enjoy this ticketed event in the magnificent 235-acre Sefton Park from Friday, April 17 to Sunday, April 19, 2020.
As previously announced, Trainers will have the opportunity to encounter Krabby, Dratini, Chinchou, Unown V, and Oshawott in the wild. Relicanth—typically available only in New Zealand, Samoa, and some other islands in the southwest Pacific—will also be appearing in the wild, so be sure to catch one if you haven't already.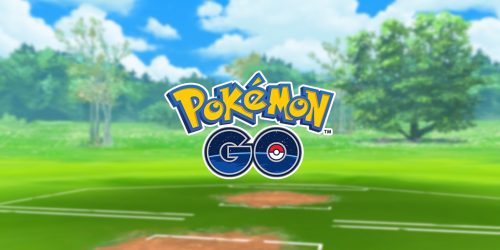 Interested in spending this spring weekend by the water with some splashy Water-type Pokémon? You can grab a ticket once tickets go live on Friday, February 14, 2020, at 8:00 a.m. GMT! Tickets will be first come, first served. General admission tickets will be £12, and early access tickets will be £18. Early access ticket holders will be able to access event gameplay early and receive two additional hours of gameplay. Along with the general admission and early access tickets, we will also be offering an additional experience: the City Explorer Pass.
We're excited to test out the City Explorer Pass, which will be available for purchase alongside Safari Zone tickets for those who want to get up and GO for the full event weekend—even outside the Safari Zone event area! The City Explorer Pass will be £8 and will be available for purchase only along with a Safari Zone ticket. It cannot be purchased after a ticket order is complete and is not eligible for refunds or transfers.
With the City Explorer Pass, you'll be able to take part in City Explorer Raids, hatch Eggs faster throughout Liverpool, and access other exclusive bonuses for the full event weekend. City Explorers will enjoy the following benefits.
10 City Explorer Raids on a 72-hour timer at iconic city locations that will be chosen in partnership with the City of Liverpool. These raids will be accessible only by City Explorers.
1/2 Hatch Distance when Eggs are placed into Incubators within the city.
Exclusive Field Research tasks will be granted by PokéStops throughout the city.
Regular Lure Modules will last four hours if placed by City Explorers within the city. All Trainers will benefit from those four-hour Lure Modules, not just City Explorers.
Increased Incense duration within the city.
The City Explorer Pass gameplay experience will last the full weekend, from Friday, April 17, at 6:00 a.m. to Sunday, April 19, at 10:00 p.m. GMT. We know that Trainers come to our Safari Zones from all over to experience a special one-day Pokémon GO live event. By offering an additional experience that spans the entire weekend, we hope that City Explorers and their friends can embark on even more adventures throughout the host city. We're excited to bring Pokémon GO adventures to the whole area and to explore the city together!
Are you ready to take in the fresh ocean air, Trainers and City Explorers to-be? Be sure to log in to Pokémon GO on Friday, February 14, 2020, at 8:00 a.m. GMT if you want to purchase a ticket to Safari Zone Liverpool along with a City Explorer Pass! For more information, please see our help center.