Quake Champions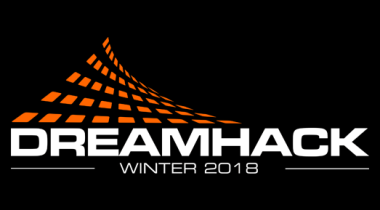 Quake Champions esports returns to Jönköping, Sweden as DreamHack Winter 2018 announces not one, but two major tournaments taking place at the world's largest LAN party & computer festival.
Running from November 30 to December 2, the 2018 Quake Champions Invitational will feature long-time Quake veterans competing amongst fresh faces to the scene both the Duel and 2v2 events. That's right – with an event pass at DreamHack Winter 2018, you too could sign up and square off with some of the best fraggers around for a chance at glory (and $200,000 in prizes!)
The Invitational brings talent hot from Quake Champions' most recent tournaments such as Myztro Adrián "Raisy" Birgány, who earned a slot after taking first place in the Italian Esports Open 2018. Expected to join him are ESWC Quake Champions 2018 finalist Myztro Nikita "Clawz" Marchinsky of Myztro, PGL Open 2018 winner Team Liquid Shane "Rapha" Hendrixson, BIG Marcel "K1llsen" Paul and the victors from the Australian Quake Championship – Corvidae Tyler "Steej" Joseph and Corvidae Daniel "dandaking" De Sousa.
Think you got what it takes to join that list of pro players? You can sign up for the 2018 Quake Champions Invitational's Duel or 2v2 events through DreamHack's official site. For more details, check out the full ruleset here.
Watch live video from quake on www.twitch.tv