rAge Digital Edition is shaping up to be a diverse online event with a variety of activities and experiences fans can engage in over the weekend of 6-8 November 2020. And though the event has gone virtual, the prizes that can be won are very real.  Already a win are the free tickets  – and every person who books (or has booked) their ticket before the event, will be entered into a draw to win a Lenovo L340 laptop, sponsored by Incredible Connection.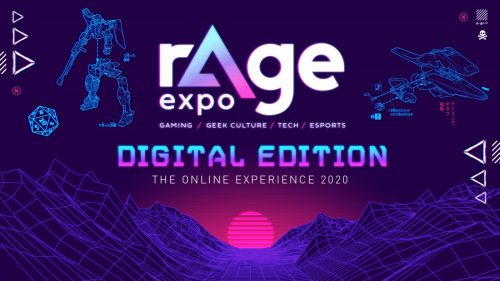 rAge Loot Box
Look out for various opportunities throughout the weekend to nab one of 25 exclusive rAge Loot Boxes, which will be filled with a selection of geek and gaming gear, including a Logitech G502 mouse, Star Wars LEGO, Razer merchandise hampers, and signed Roxy art prints.
rAge BNG-O MissionCard™
Complete the BNG-0 MissionCard™ by rAge Systems, Inc. for a chance to win 1 of 18 Razer merchandise hampers. Keep an eye on the rAge socials for details.
Treasure Hunt and Wheel of Fortune
ACGL is hosting an online Treasure Hunt and a Wheel of Fortune on their website, where fans will be able to win some cool prizes.
Battle Of The Gamers
Incredible Connection are giving fans a chance to win the new Xbox Series X or the new HP Omen. More info on how to enter here.
Minecraft Build-A-Thing
Join the NAG Minecraft world, claim a plot and build a masterpiece! The community gets to vote and the top 4 builds will win an Incredible Connection voucher.
Live stream giveaways
Tune in to the rAge live streams each day as we will be giving away a Thronmax Studio MIC; a Logitech G635 gaming headset; a Coolermaster MM711 mouse, and a Lenovo L340 laptop.
Esports
There are a variety of esports tournaments on offer for rAge Digital, with daily product and cash prizes up for grabs. Register now to enter – ACGL, UGCZA, Battle Room Brawls, Xbox Players SA.
Dates:   6 November – 8 November 2020
Tickets:   FREE on Howler
Venue:   Online