Ubisoft® has unveiled a partnership with SpecialEffect for Tom Clancy's Rainbow Six® Siege UK Ireland Nationals esports league to help raise awareness of the work the charity does to enable people with severe physical challenges to enjoy video games. The one-year collaboration will involve multiple charity events and activities to be announced throughout the year.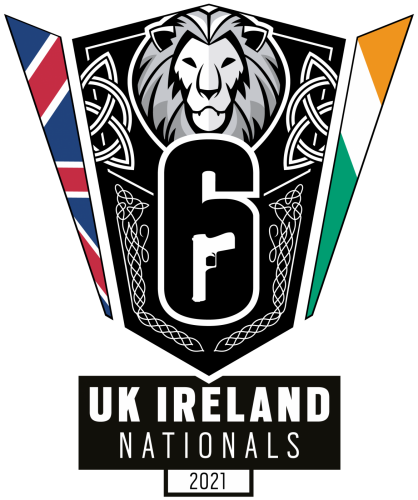 The UK Ireland Nationals Premier Division Spring Season began on 14th January running every Thursday from 14th January to 11th March to find the top four teams to qualify for the UKIN Spring Finals being held on 13th and 14th March.
There will be eight teams competing, including EUL teams Natus Vincere and newly qualified Cowana Gaming as well as Challenger League finalists MnM Gaming. They join returning teams Demise and Audacity Esports as well as newcomers Wylde and newly qualified Vexed Gaming and LDN Esports from the UK Ireland Nationals Second Division's playoffs.
£25,000 in prize money is available for the season, with £7,500 for the winners of the finals. The top six teams will qualify for the Summer 2021 season with a chance to earn a spot in the 2021 Challenger League. The bottom two teams will be relegated to the Spring 2021 UK Ireland National Second Division, where they will join teams from epic.LAN 32, NSE and the NUEL's spring seasons as well as teams from the open qualifier in April and May.
The teams will be led through the action by talents Iain Chambers, Harry "Demo" Dempster and Ollie "Xrtroika" Hatton, as well as developing community casters Grace, Dean0, Gerrythemusicman and Novicaine.
The UK Ireland Nationals Second Division will start up again towards the end of April 2021 with 10 teams: two relegated from the UK Ireland Nationals Premier Division, four qualifying from partner tournaments of epic.LAN 31, Belong UK, NSE and the NUEL's spring seasons, and four from the open qualifier. Matches will play out throughout April and May, the top two teams from the playoffs will qualify for the UKIN Premier Summer Season 2021 and for the chance to qualify for the 2021 Challenger League.
Ubisoft will uphold its commitment to grassroots esports by continuing the UKIN Second Division program throughout 2021 to help raise the level of competition in the UK and Ireland for teams who have aspirations to play at the national level and beyond.
To find out more about the UK Ireland Nationals visit UKIN.gg.