Andrew Hayward – Red Bull eSports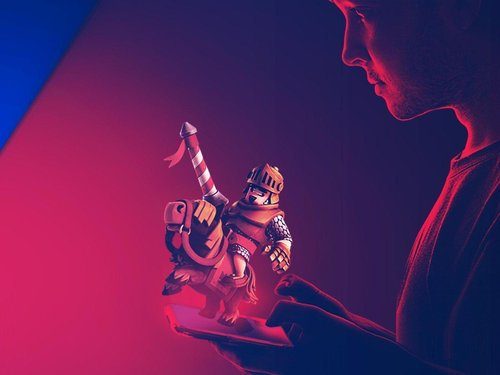 It all comes down to this, on February 2–3, the world's top mobile gamers will converge in Dortmund, Germany, to crown the champions of Red Bull M.E.O. by ESL.
Over the last few months, players in 36 countries have competed in Clash Royale until only one victor was left standing in each country. Top Brawl Stars players have battled it out, and Germany and Turkey's top Arena of Valor teams will soon square off to see which will represent each country at the finals. That's all going down very soon.
When all's said and done, those 78 players will be ready to prove their skill in front of a thousand fans, and many more the world over, and you can be part of the M.E.O. Global Final experience, too. Whether you want to catch the thrilling action in person or watch it streaming online, you're invited to see just how fierce mobile competition can be. Here's everything you need to know.
Fancy watching 78 of the world's best mobile gamers battle for supremacy on the big stage? Come watch the Red Bull M.E.O. Global Final in person. There are 1,000 free tickets available for fans who want to be there.
The Global Final takes place at the Warsteiner Music Hall in Dortmund, Germany, and you can
claim your ticket here
. Beyond two days of elite competition, the Global Final will also feature top mobile gaming personalities, such as Cloud9's Clash Royale League star,
Berin 'Berin' Bjelak
, who'll be showing off their mobile skills.
Can't make it to Dortmund that weekend? Don't worry, you can tune in on the
Red Bull Esports Twitch channel
. We'll be broadcasting the entire Red Bull M.E.O. Global final across both days so don't miss what's sure to be an exciting showdown.
What games are being played?
Red Bull M.E.O. consists of separate competitions across three top mobile games: Supercell's Clash Royale and Brawl Stars, and Tencent's Arena of Valor. Don't know about these mobile smashes? You should. Here's what to watch for with each game.
Undoubtedly the biggest mobile esport right now, Clash Royale is also the primary focus of the Red Bull M.E.O. Global Final. Competitors will play in the core one against one mode, which lets each player take their deck of eight cards into action, and drop their offensive units onto the battlefield to try and topple the enemy's tower. It's brainy and strategic, yet also fast-paced, and plenty of fun to watch.
Tencent's mobile MOBA takes all of the depth and strategy of a game like League of Legends, and transfers it to much smaller screens, with this 5v5 team battler challenging each squad to take down rival turrets before destroying the opposing base. For the M.E.O. Global Final, the top team from Germany will face off against Turkey's best squad in a showmatch to determine the winner. You won't want to miss this.
While it's made by the same developer, Supercell, Brawl Stars is very different from Clash Royale, but shows a spark of its own. This 3v3 multiplayer affair brings in elements from battle royale games, objective-based shooters, and even soccer to create a wildly compelling quick-hit experience.
For M.E.O., 32 top mobile content creators, including Tribe Gaming's Chief Pat and Team Queso's Alvaro845, held their own qualifiers to recruit their team-mates, with the winning squads heading to Germany to fight for the first Brawl Stars title.
Watch live video from redbullesports on www.twitch.tv