Red Bull North America, Inc., in partnership with the League of Legends Championship Series (LCS) announced that the ultimate League of Legends® (LoL) 1v1 experience, Red Bull Solo Q, is open for registration. Amateur players from the United States and Canada can sign up online to compete against thousands of others in the first qualifier on August 30, 2020. The winner of the qualifier will secure a spot in the respective U.S. and Canada Finals. Registration for future qualifiers, which will be held on September 20, October 4, and October 18 will open 48 hours before competition.¥ Players can go from hometown hero to champion and receive glory, prizes, and the coveted Red Bull Solo Q trophy!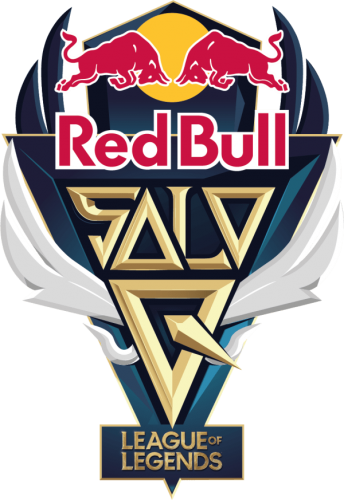 Players can sign up and register here: https://www.redbull.com/play-soloq
"There are multiple ways that players can win in Red Bull Solo Q which definitely makes for a wide variety of gameplay," says Red Bull gaming athlete KayPea. "Some people try to win with mechanics and outplaying or by getting first turret; I personally live for the duel aspect of the 1v1. I love seeing what players are capable of from a mechanical point of view."
Red Bull Solo Q allows fans to make their mark by bringing LoL players to new heights! In a world where LoL is traditionally played in a 5v5 team setting, Red Bull Solo Q will settle the score and showcase individual skill with a 1v1 gameplay format. Amateurs face-off in the top lane of Summoner's Rift and can claim victory by being the first player to get two kills under seven minutes, or one kill after seven minutes, destroying the opposing player's outer turret, or achieving a 100-minion creep score first.
In celebration of the tournament, Red Bull recently released all-new Red Bull Solo Q Limited Edition cans featuring LoL champions Conqueror Alistar and Yasuo. Each can includes a special code on the tab that, beginning August 31, 2020, unlocks access to the upcoming Red Bull Solo Q leaderboard – offering consumers an additional path to enter the competition and a unique Summoner Icon (limit one per person) (additional details to come at a later date).* The new Red Bull Solo Q Limited Edition cans are currently available at retailers nationwide for a limited time and while supplies last.
For more information on Red Bull Solo Q, please visit: http://redbull.com/soloq
¥  For the Online Qualifiers: NO FEE TO PARTICIPATE IN ONLINE QUALIFIER TOURNAMENT. THIS IS A SKILL CONTEST. Open to legal US residents, 18+ and age of majority in jurisdiction of residence. Registration for each Online Qualifier begins August 18 for the first online qualifier. Must have LoL and Battlefy account to participate. For full Online Qualifier Tournament rules, eligibility and mor information, visit: redbull.com/soloq.
* For the Special Edition Cans: NO PURCH. NEC. TO ENTER GRAND PRIZE DRAWING. PURCH. REQ. TO PARTICIPATE IN LEADERBOARD COMP. AND TO RECEIVE SUMMONER ICON (LIMIT ONE PER PERSON) AND MUST HAVE RED BULL AND RIOT GAMES ACCTS.  Starts 8/31/20, ends 10/30/20.  Open to legal US res. (incl. DC), 18+.  To enter Leaderboard Competition, redeem code under can tab on specially marked Red Bull can(s), sign in with Red Bull and Riot Games accts., and play League of Legends during designated Leaderboard period(s) to achieve the highest score.  Four Leaderboard periods open during promotion, visit website for details.  To enter Grand Prize Drawing, redeem additional can tab codes at http://redbull.com/soloq; or send hand-written 3×5 index card with required information to Sponsor at SoloQ Grand Prize Entry, Attn: Consumer Affairs, 1740 Stewart Street, Santa Monica, CA 90404 by 10/30/20. Limit: 24 Grand Prize Drawing entries/codes per consumer. Odds vary for Grand Prize Drawing.  For additional Leaderboard Competition and Grand Prize Drawing details, restrictions, prize information, and Official Rules: redbull.com/soloq. Sponsor: Red Bull North America, Inc.