The team, founded by Ilias 'Rai' Pajoheshfar in 2019, actually started life as a community of gamers in 2015 focused on self-improvement and development through esports and League of Legends coaching, which quickly grew to more than 2,000 members.
The core values of Resolve, their players and their community are mental health, physical wellbeing and resilience. Resolve take a holistic approach to player development and esports education. Through their work, they aim to encourage the growth of esports within the UK and inspire people to pursue their ambitions in a healthy way.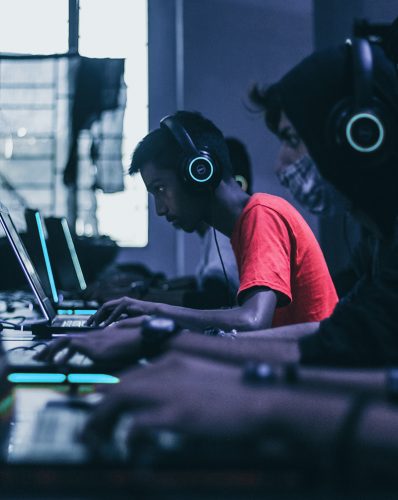 The investment, headed up by Dave Martin and Chester King, will support Resolve's core aims of establishing new esports teams, offering online coaching and creating a physical esports centre in London for training and developing players. The centre is part of Resolve's long-term vision and more information on its opening will be revealed at a later date.
Resolve's main League of Legends team recently won the UK Esports League (UKEL) and will aim to qualify for the higher-tier UK League Championship (UKLC).
They will be participating in the UKLC Relegation Series on August 23rd and 24th, where they will have the chance to secure their spot in the UKLC for the Spring 2021 Season.
Resolve also have their sights set on the new Northern League of Legends Championship (NLC) and the European Masters, both of which sit above the UKLC.
Their main roster consists of Sam 'Artorias' Willis (UK), Linas 'Lyncas' Naunčikas (Lithuania), Edward 'Pillar' Bush (UK), Fayez 'Dragdar' Ahmed (UK), Kevin 'Rychly' Rychly (Germany), with Radu 'Splitdis' Dorobantu (Romania) as Head Coach, Ana Sabina 'Myiana' Vasilescu (Romania) as Manager and Samuel 'Montagne' Hine (UK) as Head of Analytics.
Lyncas and Rychly joined Resolve back in May, after winning the German Prime League 1st Division with PENTA 1860.
In addition, Resolve have a female League of Legends team which will look to enter competitions in the future. Their roster consists of Nathalie 'Naelynn' Nováková (Czech Republic), Ida 'Emprez' Pedersen (Denmark), Popescu 'Ali' Alexandra Cristina (Romania), Adelina 'Cathrine' Nälsén (Sweden), Anette 'Pjush' Holm (Norway) and is managed by James 'The Governor' Gove (UK).
There's an academy team too, with the following roster: Mateus 'JOJO' Almeida (UK), Alexis 'Rozara' Maslin (France), Modestas 'Jackal' Kudirka (Lithuania), Maya 'Caltys' Henckel (Sweden), Thomas 'Techy' Aitken (UK), with Nick Varoß (Germany) as Manager. Rozara has joined Resolve from Misfits Academy.
Resolve has today launched an online store with worldwide delivery, allowing fans to purchase Resolve jerseys and Razer products directly from the site.
The organization also offer online League of Legends coaching across a variety of roles, including playing, coaching and managing, via the Resolve Discord server.
Resolve Founder and former esports coach Ilias 'Rai' Pajoheshfar was named one of Kick It Out's Next25 leaders and won the the UCFB Entrepreneur Competition in 2019 and 2020.
Ilias said: "Resolve is committed to supporting grassroots development within the UK and around the world, so I'm excited to have Dave and Chester from Esports Global on board.
"We share an exciting vision for what Resolve can be, and with our shared expertise we can compete with the top teams in the UK and Europe and lead the way in esports player development. We're very ambitious and, with our focus on quality and innovation, we aim to have a positive impact on the esports ecosystem and cement ourselves as an organisation for the future."
David Martin from Esports Global has joined as a director at Resolve.
He said: "Chester and I have been mentoring Ilias for the last two years and, during this time, we've been impressed by his knowledge, passion and dedication. The overall decision to invest was an easy one and we look forward to supporting the growth of both Ilias and Resolve."
About Resolve
Resolve are a UK-based esports organization focused on League of Legends that aims to become one of the top teams in Europe.
They're led by award-winning entrepreneur Ilias Pajoheshfar and consist of a community of gamers focused on coaching and development. Resolve currently focus on League of Legends.