Blizzard Entertainment
The third Circuit event of the 2019 StarCraft II World Championship Series will take place at DreamHack Montreal, held in the Olympic Stadium in Montreal, Canada, from September 6 to 8. We are pleased to announce that registration for players and casters are now open, and ticket sales are now live!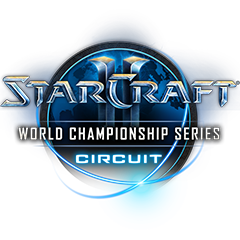 Ticket Sales and Player Registration
Both competitors and spectators will need general admission tickets for DreamHack Montreal. Please note that DreamHack has updated the registration process this time around and competitors will need to fill in confirmation to finalize their placement in our event.
Players in Master League or higher can sign up for the 64 open slots in the tournament via the registration form. They will join 16 winners from WCS Challenger, who will have travel and accommodation provided for them by Blizzard.
Please see the DreamHack website for more information about tickets and registration.
Tournament Format
The tournament will follow the same format as WCS Spring and WCS Summer — each player who drops out in the Group Stage of WCS Spring will get a second chance in the knockout brackets. Please see the official WCS Fall Rules for more information on this format.
Community Casters
Day one of the tournament will be open to community broadcasters, so if you stream StarCraft II and want to help us bring all the early WCS Fall matches to Twitch, please register here once signups become available in the coming weeks.
For more information about DreamHack Montreal, follow @DreamHack on Twitter, and be sure to follow us at @esportStarCraft to stay up-to-date with the 2019 WCS Circuit.