The Grand Final of the AVGL Community League of Legends Qualifier will be played on the DreamHack Atlanta Main Stage.
College teams will compete in a single elimination, best of 3 bracket on the following days:
Ro128 Saturday, Oct 12th at 7pm ET
Ro 64 Sunday, October 13th at 3pm ET
Ro 32 Sunday, October 13th at 7pm ET
Ro 16 Saturday, October 19th at 7pm ET
Ro8 Sunday, October 20th at 3pm ET
Ro4 Sunday, October 20th at 7pm ET
Grand Final November 16th at 10am ET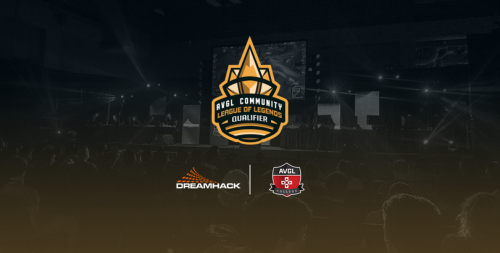 The top 2 teams will receive a travel stipend, hotel rooms, and 3-day passes for DreamHack Atlanta on November 15th-17th. Additional product prizing will be announced.
Registration is first come, first served so sign up now! Teams need have a minimum of 5 players confirmed on the roster by October 6th to be registered.
Players must join the AVGL Discord for tournament updates and support. Rules and dates are subject to change at any time.