Torque Esports'  has renewed its agreement for ESPN to continue telecasting the groundbreaking The Race All-Star Series powered by ROKiT Phones.
The esports motorsport series was shown on ESPN2 for the first time on April 11 with the Disney -owned network becoming the first broadcaster to televise the series.
Last week fans saw the final race of the initial three-round series on ESPN2. A new revised five-week championship battle begins this Saturday with separate races for professional real-world drivers, aged 40+ motorsport legends, and the world's top sim racing drivers.
ESPN has extended the agreement for series two with Saturday's opening round shown live on ESPN2 and on the ESPN app.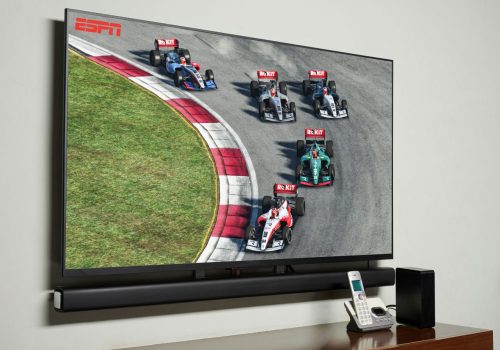 "Our telecasts on ESPN have been very well received by the fans and given sim racing access to a massive audience in the USA," Torque Esports President and CEO, Darren Cox said.
"Our series features major stars from Formula 1, INDYCAR, Formula E, sports cars and more as well as some of the fastest sim racers in the world.
"The real fan favorite has been the Legends Trophy racers – many of these incredible racers are well known to ESPN fans for their success in Formula 1 or at the Indy 500, and now they are putting on an incredible show for the fans."
The new championship format for season two of The Race All-Star Series powered by ROKiT Phones will include qualifying, an initial race, and reverse grid final for all three divisions – pro racers, legends, and sim masters.
"We are excited to extend our agreement with Torque Esports to air more innovative and unique content with The Race All-Star Series," said Burke Magnus, evp of programming acquisitions and scheduling at ESPN.
"Delivering premium racing and featuring some of the top professional and sim racing drivers in the business helps both ESPN and Torque Esports serve two extensive, diverse fanbases."
In an added boost for the ESPN telecast – Mercedes-Benz-AMG Petronas Esports, Aston Martin, BMW, Williams Esports, Bentley Motorsport and ROKiT Venturi Racing will all enter two-car teams in the Pro Cup championship, which runs as part of the All-Star Series.
The Legends Trophy competition will again feature leading stars from the world of Formula 1, INDYCAR, the World Rally Championship and the 24 Hours of Le Mans.
Entrants will include Formula 1 World Champions Jenson Button and Emerson Fittipaldi; Indy 500 winners Dario Franchitti, Helio Castroneves, Juan Pablo Montoya, Gil de Ferran, and Tony Kanaan; World Rally Champion Petter Solberg and 24 Hours of Le Mans winners Emanuele Pirro, David Brabham, Jan Magnussen, and Darren Turner.
Saturday's race and ESPN2 telecast will begin at 12:00noon ET.