The 8th annual VFX Festival, hosted by Escape Studios, returns to the Southbank Centre from 16 – 18 March 2020, with a focus on discovering and developing new and emerging talent, featuring sessions on Fortnite and Spider-Man.
The VFX Festival is an annual celebration of visual effects, animation, games and motion graphics. It's an event for emerging talent to explore the creative industries; it's also an opportunity for creative professionals to share their insights on award-winning productions.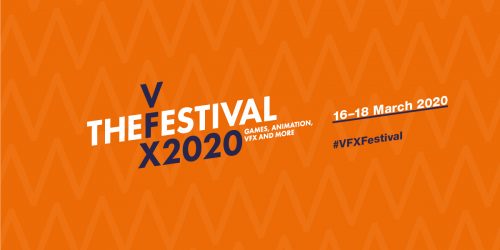 The VFX Festival EDU will take place on Monday 16 March 2020 at the Southbank Centre. It's an event for school and college students who want to learn about the world of VFX, Games, Animation and Motion Graphics through inspiring talks and meetings with industry professionals.
The VFX Festival Emerging Talent will take place from Tuesday 17 March – Wednesday 18 March 2020, also at the Southbank Centre. It's an event for students currently studying within higher education and young professionals who are looking to kick start a career in the creative industries. The festival will be filled with inspiring talks, panel discussions and a recruitment exhibition zone.
The VFX Festival After Hours will take place on 16 – 18 March 2020 at Escape Studios in in central London, within walking distance from numerous award winning studios. These late afternoon technical talks and advanced workshops are aimed at experienced industry professionals looking for knowledge-building opportunities and the chance to network. The sessions are also suitable for young professionals looking to progress their career in the creative industries.
Dr Ian Palmer, Director of Escape Studios, said: "We are thrilled to be going into our 8th year of the VFX Festival, which is testament to our commitment to the creative industries in the UK and our ongoing pledge to create studio-ready talent. 2020 sees another year attracting and showcasing the latest expertise that our fast-growing industry offers; whether it's from VFX, animation, games or motion graphics. If you're established in the industry, looking to network and raise your profile, or want to find out how to get your first break, we've something for everyone."
Over the three days festival attendees will have a chance to participate in talks on award winning projects, including
His Dark Materials: Animating the daemons – Marion Strunck, Lead Animator at Framestore

Fortnite World Cup Tournament: Real Time in VFX – Eolan Power, AR Director at NVIZ

Creating the dazzling 'Illusion Battle' sequence in Spider-Man: Far From Home – Alexis Wajsbrot, VFX Supervisor at Framestore

Of Rats and Goop, Stranger Things Monsters by Rodeo FX – Yvon Jardel, Animation Supervisor at Rodeo FX
In addition,attendees will receive encouragement and advice from experts in careers and recruitment::
Panel Discussions:
VFX, Animation, Games and Motion Graphics – Monday 16 March – Panel hosted by Access: VFX

VFX and Animation – Tuesday 17 March

Games – Wednesday 18 March
As part of the Recruitment Exhibition Zone, attendees will have the opportunity to speak with representatives from studios, to discover more about their available roles, career pathways and progression. Studios confirmed for the Exhibition include Bluezoo, The Focus, DNEG, RodeoFX and Framestore.