It all comes down to this! After a year of near-total domination by the Zerg powerhouses Serral and Reynor, WCS Fall represents the final opportunity for StarCraft II players to claim a vaunted WCS trophy in 2019. But there's even more on the line this time: with BlizzCon rapidly approaching, WCS Fall represents is the last chance for players to show their mettle and qualify for the WCS Global Finals with a big finish!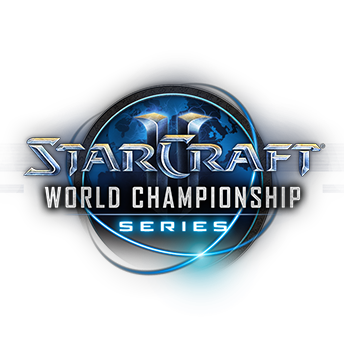 Beginning September 6, WCS Fall features a return to the Olympic Stadium in Montreal, with 80 players duking it out for the title of WCS Champion. Last year's event was remembered for two story lines: Italian Zerg Reynor's rise to the top, making the finals in his first-ever year of WCS competition at the age of 16; and the Finnish powerhouse Serral's absolute domination of the StarCraft II pro scene, as he defeated Reynor in a tense finals match that gave him a complete sweep of the 2018 Circuit.
While many are eyeing a rematch between these two players, the WCS points race may be the bigger story here – there are still multiple slots up for grabs in the Global Finals at the end of the year. A deep run by any of the players currently on the bubble could dramatically shake up the standings – and as we've seen in past events, the new knockout bracket format debuted in 2018 means even more chances for such a deep run to materialize.
Will a new challenger rise to the occasion? Tune in this Friday to find out!
Broadcast Times
| | | | |
| --- | --- | --- | --- |
| Broadcast Day | PDT | CEST | KST |
| Friday, September 6: Group Stages 1, 2, &3 | 1 p.m. | 10 p.m. | 5 a.m. (Sept 7) |
| Saturday, September 7: Elim Bracket, Ro24, & Ro16 | 7 a.m. | 4 p.m. | 11 p.m. |
| Sunday, September 8: Ro8, Semifinals, & Finals | 7 a.m. | 4 p.m. | 11 p.m. |
Streams
As always, English-language coverage of WCS Spring will be available on our official Twitch channel, brought to you by our English broadcast team.
English Bracket Elimination Streams
The Elimination Bracket will run alongside the Group Stages. Day 1 Open Qualifier and Elimination Bracket matches can be viewed on a variety of community streamer channels by visiting https://www.twitch.tv/directory/game/StarCraft%20II
Day 2 Elimination Bracket matches will be covered in English on the following channels:
We're also happy to bring you live coverage in these additional languages and channels, thanks to community partners:
To stay up-to-date with everything WCS Circuit-related, follow @esportstarcraft on Twitter.
Watch live video from StarCraft on www.twitch.tv