Habs fans, start sharpening your digital skates now! Following the announcement of the second yearly Canadiens esports NHL 20 tournament presented by Scotiabank in collaboration with Bell and powered by PlayStation, WorldGaming Network (WGN), the world's premier esports tournament organization platform is proud to make this leg of the qualifiers possible.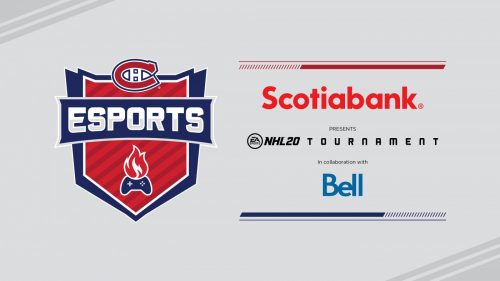 Starting December 28, players will compete using WGN's tournament platform in the online qualifiers for the Canadiens esports NHL 20 tournament, the winners of which will compete in the Grand Finals.
For PlayStation 4 players, the weekend of December 28-29 is the time to lace up and take to the WorldGaming Network platform to compete for their chance. For Xbox One players, the next weekend is their shot, as the qualifiers will run from January 4-5. Players looking to compete can sign up now.
From the online qualifiers through to the live Grand Finals on January 17, 2020 during a live event at Esports Central ROG, the competition features the chance to earn cash prizes, custom gear, Club 1909 points, suite seats at a Canadiens game, and much more! In all, the prizing is valued at more than $15,000, and also gives the winner the opportunity to attend a meet and greet with a Canadiens player.