With those New Year fireworks fast fading to memory, the National Science and Media Museum is excited to announce the final speakers for the forthcoming Yorkshire Games Festival in Bradford, running between 5-9 February 2020.
Serving both as a bastion for the UK's ever-ambitious and successful games industry in the north of England and the first major games event in 2020, we can now reveal Sabrina Carmona – senior producer at mobile and casual gaming giant King – will be taking to the stage to, in her words, help 'demystify mobile game development'. Given King's vast experience in the mobile arena, with monster hits like Candy Crush Saga continuing to light up the charts, Carmona's advice will be invaluable.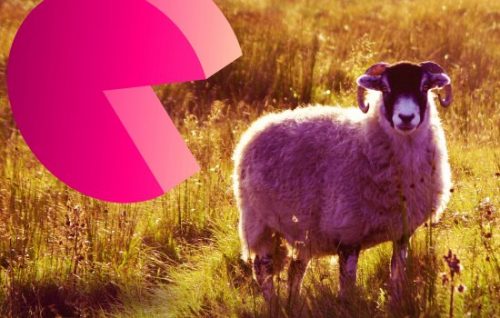 Another new addition to the Yorkshire Games Festival's line-up is William Pugh, previously named as a BAFTA Breakthrough Brit and founder of Berlin-based experimental games studio Crows Crows Crows. Pugh will be using his time on stage to give his guide to 'unconventional games development'.
Both Pugh and Carmona join the existing confirmed speaker line-up, which includes famed indie developer Mike Bithell of Bithell Games, best known for Thomas Was Alone, Volume, and most recently John Wick Hex; Chloe Crookes of Team17 who serves as Senior QA Analyst; Sumo Digital level designer Zi Peters whose work at the company includes Hitman 2 and earlier in his career, Halo Wars 2; Patrick O'Luanaigh, CEO of award-winning virtual reality developer nDreams; renowned journalist Alysia Judge, whose work has been published in the BBC, The Guardian, IGN, and The Independent; Lead Animator Emma Hollingsworth of UK-based publisher Coatsink; Studio Head Craig Duncan and Talent Ambassador Veronica Heath from celebrated UK developer Rare, who will talk about the making of its swashbuckling multiplayer pirate action game Sea of Thieves; and Kieran Homes-Darby – co-founder and CEO of Excel Esports.
Tickets for Yorkshire Games Festival: Game Talks 2020 are currently available and can be picked up at the Yorkshire Games Festival website.
This year's Yorkshire Games Festival is a  five-day event pitched at developers, gamers, and families alike, offering a wide variety of events and activities to appeal across the spectrum. Leading the line from an industry perspective, however, will be the Games Talks sessions from professionals and experts running across two dedicated days, 6-7 February.
Also on the agenda, however, will be the Let's Play family weekend on 8-9 February, running throughout the museum. Leading the line-up will be a panel debate chaired by videogames presenter and journalist, Alysia Judge. In 2019 the World Health Organization classified gaming addiction as a disorder, one which medical professionals can recognize and treat. This panel will bring together industry professionals and families to discuss who is responsible for gaming behaviors in our children.
For aspiring video games professionals, the Family Weekend will also provide an opportunity to meet key representatives of the British Esports Association to find out what it takes to make a career in the industry.
Younger visitors will be able to beta-test new developments from developers across the North, compete in an eSports tournament, and discover new games from CBBC including online multiplayer hit Nightfall. The Northern Games Showcase will also give a platform for local developers to present their new games to a family friendly audience. It will feature recent VR titles from two Leeds-based studios – The Angry Birds Movie 2 VR: Under Pressure from XR Games, and Spaceteam VR by Cooperative Innovations; plus PixelCount Studios, who boast ex-Lionhead Studios (Fable) developers are bringing their game Kynseed; and Magic Leap, producers of mixed reality headset systems, will be giving demos of their equipment.
The full schedule across the course of the week will be: –
Game Talks – 6-7 February: Talks featuring Mike Bithell of Bithell Games, Zi Peters of Sumo Digital, King's Sabrina Carmona, nDreams' Patrick O'Luanaigh, journalist Alysia Judge, Chloe Crookes of Team17, Emma Hollingsworth of Coatsink, William Pugh of Crows Crows Crows, Craig Duncan and Veronica Heath of celebrated Sea of Thieves studio Rare, and Kieran Homes-Darby, co-founder and CEO of Excel Esports.
Young Developers Conference – 5-9 February: In partnership with BAFTA Young Game Designers, the Young Developers Conference is a free and accessible event for young game developers. The conference will help provide opportunities to learn valuable skills and gain knowledge through talks, workshops and masterclasses led by industry professionals.
Let's Play Family Weekend – 8-9 February: A weekend focus on families, young game developers, gaming enthusiasts and everyone in between, promoting intergenerational gameplay and learning. It features the BBC's Nightfall, a Rocket League tournament in partnership with the British Esports Association, and a panel discussion about responsibility in video games chaired by Alysia Judge.
More details on the festival can found on the Yorkshire Games Festival website.