The General On-Sale for tickets to 2019 LCS Summer Finals Presented by Rocket Mortgage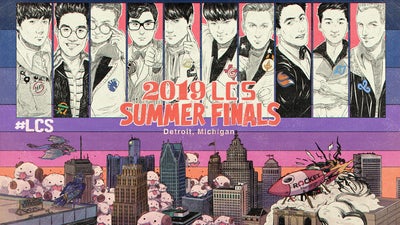 Because of the popularity of Verified Fan and the number of fans who have reached out about missing their opportunity to register, we have decided to move up the general on-sale to Thursday, July 18th. Summer Finals will be held at Little Caesars Arena on Saturday August 24th and Sunday August 25th.  Games begin at 1PM PDT / 4PM EDT and the Countdown will begin at 12:30PM PDT / 3:30PM EDT.
FAQ
When do tickets go on sale?
Tickets are on sale via Ticketmaster.
What are the price tiers?
Tickets are available in the following tiers:
Saturday, August 24: 3rd Place Match Single Day
Tier 1 – $84.25
Tier 2 – $55.25
Tier 3 – $30.25
Sunday, August 25: 1st Place Match Single Day
Tier 1 – $94.25
Tier 2 – $64.75
Tier 3 – $44.25
Finals Weekend: 2-Day Pass
Tier 1 – $170
Tier 2 – $110
Tier 3 – $70
The prices above include taxes and applicable fees. Keep in mind, you might still have additional fees based on your transaction.
Please note that the bundles available during the Verified Fan Sale were limited to Verified Fans. Bundled prices now reflect a discount on a ticket for both days of the show.
How many tickets can I buy?
There is a max limit of 5 tickets per transaction.
Do I have to create a Ticketmaster account to buy tickets online?
Yes, Ticketmaster requires an account to purchase tickets. To save time, we recommend that you sign-up and create an account before ticket sales go live.
Please make sure to use your preferred email address to get updates about the event.
Will there be a queue/waiting page for tickets?
If the event is in high enough demand, Ticketmaster will use a queue system. Keep in mind that being in the queue does not guarantee that you'll get tickets.
Why are you using Ticketmaster instead of another ticketing service?
Ticketmaster is the exclusive ticketing agent of events taking place at Little Caesars Arena, as they are for the majority of sports venues around the country.
What if my question wasn't answered? Check out the Arena's A-Z Guide for information on planning your visit including bag policy, accessibility, prohibited items, etc.