Parachutes at the ready: Mountain Dew® has teamed up with the original Battle Royale game, PLAYERUNKNOWN'S BATTLEGROUNDS (PUBG), to launch the 2019 Game Fuel League.
The Mountain Dew Game Fuel League is a tournament created to bring together amateur gamers to compete like professional esports stars and win money-can't-buy prizes.
Launching on August 8th, 2019, the online tournament will take place in the UK, Ireland, Germany, Spain, Finland, Sweden, Norway, Denmark and Switzerland. In each qualifier, amateur players from each country will compete in three rounds of competition to win a qualifying place to play like a pro in the grand finale at MCM Comic Con.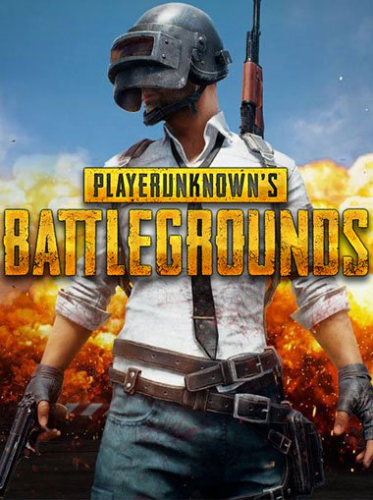 The final stages of the tournament will be hosted exclusively on the Mountain Dew takeover of the HyperX Esports Truck – the world's first mobile esports arena and production studio from Allied Esports. The grand prize is an epic piece of priceless loot for PUBG super fans: a Mountain Dew-branded beach buggy, inspired by an in-game vehicle – a one-of-a-kind collector's item, as well as winning the honour of being crowned champion of the 2019 Mountain Dew Game Fuel League.
Mark Kirkham, VP & Head of Marketing, PepsiCo West Europe Beverages,said: "Bringing the Game Fuel League back this year, Mountain Dew is excited to partner with one of the biggest Battle Royale games in the world, PUBG, to continue building on our proud heritage in gaming. Gaming and esports are only set to grow exponentially and the return of the Game Fuel League is driven by a desire to provide opportunities and access to gaming communities across Europe."
Mountain Dew has delivered a perfect refreshing citrus blast that gamers enjoy
for more than a decade, partnering with premier esports teams, blockbuster games and leading platforms such as Twitch to create competitive leagues, with the iconic beverage now giving talented amateur PUBG players a chance to level up.
The details
Kicking off on August 8th, the local qualifiers will take place across a series of tournaments in the UK, Ireland, Germany, Spain, Finland, Sweden, Norway, Denmark and Switzerland, with all tournaments streamed on twitch.tv/alliedesports.
Aspiring Battle Royale champions will be able to register for the first qualifier starting August 8th at http://bit.ly/GameFuelPUBG
Players will be allowed to participate in more than one qualifier to better their score, based on their performance throughout their matches.
All qualifiers will be listed on the Allied Esports profile on BattleFy: https://battlefy.com/alliedesports
The final qualifiers will wrap up on September 19th ahead of the final showdown which takes place over the weekend of the 25th – 27th October at MCM ComicCon, hosted at ExCeL London.
1st place and 2nd place winners in the UK qualifiers will receive a VIP package to Comic Con where they will compete to be the ultimate victors
The Mountain Dew Game Fuel League is open to gamers over the age of 16