Allied Esports and Club 42 announced the creation of an online charity tournament and broadcast series, the first of which will feature Fortnite and benefit the Jackie Robinson Foundation and students nationwide with distance learning needs due to COVID-19 school closures. Allied Esports Presents: The Clubhouse, featuring a lineup of professional baseball players and celebrity gamers, will be streamed live on Jackie Robinson Day – Wednesday, April 15 – at 3 p.m. PST on Twitch.tv/AlliedEsports.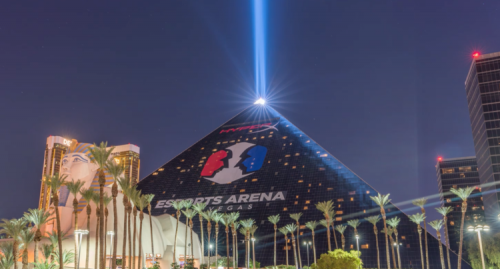 Popular Fortnite players, including professional streaming talent Nicholas "NickEh30" Amyoony and Fortnite World Cup Champion Kyle "Bugha" Giersdorf, will headline the event. Joining them is a roster of professional baseball players, including Lucas Giolito (Chicago White Sox), Dominic Smith (New York Mets), Max Fried (Atlanta Braves), Jazz Chisholm (Miami Marlins), Chris Paddock (San Diego Padres) and McKenzie Gore (San Diego Padres).
In addition, Aaron Boone (New York Yankees Manager), Robinson Cano (New York Mets), Dave Roberts (Los Angeles Dodgers Manager), Gabe Kapler (San Francisco Giants Manager), Michael Young (former Major Leaguer) and Bobby Valentine (former Major League manager) will join the broadcast as special guests to talk about Jackie Robinson and encourage fans to donate online during the live stream.
"It is a privilege to work with Club 42 to assist the Jackie Robinson Foundation as it helps students with their transition to online learning during the COVID-19 crisis," said Jud Hannigan, CEO of Allied Esports. "Esports entertainment continues to bring communities and industries together during this time when staying at home is crucial, and we're honored to produce this unique crossover event on one of the most revered days on the baseball calendar."
"Club 42 is pleased to announce our partnership with Allied Esports to support the Jackie Robinson Foundation and help students who need online learning support due to COVID-19," added Erin Jones-Wesley, Co-founder & Executive Director of Club 42. "Jackie Robinson once said, 'a life is not important except for in the impact it has on other lives,' and it is with humble hearts that we honor Jackie's legacy by making a positive impact through The Clubhouse on Jackie Robinson Day."
The event will feature participating gamers, baseball players and fans competing in a four-round Fortnite squads tournament. To start the event, all participating baseball players will compete in a custom warm-up game to determine their skill level and ranking. Players will then be placed into squads with gamers and fans.
The winning squad will be determined through a custom scoring system based on wins, placement and number of eliminations across the four rounds. HyperX, a leading gaming peripheral and technology company and Allied Esports partner, will donate 100 gaming headsets to be distributed to students in cities represented by the baseball players of the winning squad.
Since its launch in 2017, Fortnite has been one of the most popular video games in the world, amassing 250 million users globally, including athletes, celebrities and online personalities across the sports and entertainment industries.
Watch live video from AlliedEsports on www.twitch.tv