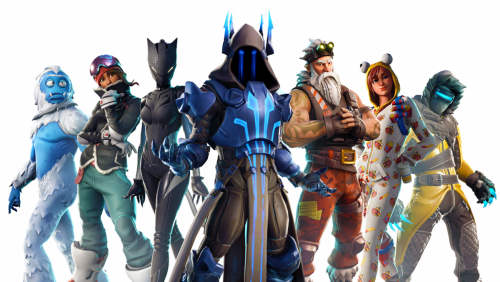 A HUGE cash prize is up for grabs when a gaming tournament heads to the North East next month – and there's still time to enter.
Fortnite has taken the gaming world by storm, with millions of players logging on to play every month.
And EStars featuring Fortnite is turning Newcastle's St James' Park into a real-life battleground from 1-3 March2019, with tickets still available for players for Saturday 2 March 2019, hoping to win a place in the grand final and take home the £25,000 prize money.
Part of a series of tournaments taking place all over the country, Fortnite fans will enter the playing area through a replica battle bus – which is the spawn point in the online game – and battle it out during a pre-booked hour-long slot in one of three sessions taking place each day.
Those who score the highest in their session will take home £25 and at the end of the three-day event the overall top scorers will win £250, £100 and £50.
And there is plenty to do after a slot has ended, with character meet and greets, Fortnite dance competitions and spot prizes to be won.
The top nine scorers will also qualify for a place at the grand final at London's Stamford Bridge on 31 March, where they can compete against the best players from around the country to win the £25,000 first prize.
Maeve Finnigan, of EStars, believes it's an opportunity North East gamers will not want to miss.
"It's not difficult to see why Fortnite is so popular and this is a fantastic event for fans of the game to showcase their skills in a really exciting environment," said Maeve.
"There are some amazing prizes on offer throughout the tournament and it's certain to be a really fun event for players of skill levels to take part in."
Tickets cost £25 and include at least two games played during an hour-long slot, which must be booked in advance.
The event is open to players aged 12 and over, but those under-16 must attend with an accompanying adult, who can attend free of charge.
For more information, or to book, visit https://www.estars.pro/.