#ChickenForCharity! A Games Industry PUBG Tournament
SpecialEffect, in collaboration with PUBG Corp. and SEGA® Europe Ltd, have today announced a games industry PLAYERUNKNOWN'S BATTLEGROUNDS™ tournament to help raise money for their cause. On Friday 22nd June, 25 teams representing some of the biggest names in gaming will battle it out to be crowned #ChickenForCharity Champion. The whole event will be live-streamed on twitch.tv/specialeffectteam from 13.00-18.00 BST, in a special broadcast from GAME's BELONG esports studio hosted by The Simms, Talha and JohnPee.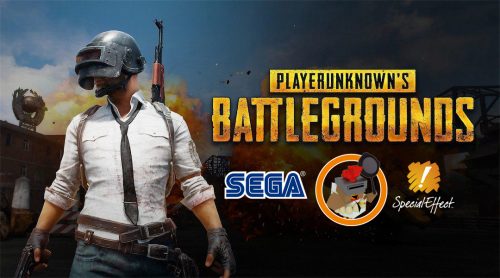 The tournament will feature teams of four competing to achieve the highest combined score over four games of PUBG. The competition is sure to be intense, with the likes of SEGA, Sumo, TT Games, Amplitude, Frostbite, Interior Night, PC Gamer, Splash Damage and Twitch having already thrown their hats into the ring! The fundraising platform JustGiving will also be entering a team and showcasing their new StreamRaiser software, which helps streamers to collect and track charity donations whilst using Twitch.
Tom Donegan, Events Coordinator at SpecialEffect said:
"It's fantastic to see such an enthusiastic response to #ChickenForCharity from our friends across the games industry. Over the years we've had a lot of fun coming up with new ways to raise money through encouraging the competitive spirit between studios, such as our annual Wembley Fives tournament. However, this is the first time we've given them an opportunity to go head-to-head doing what they do best – playing games! We'd like to thank SEGA Europe for their support in helping to make this happen and PUBG Corp. for allowing us to use the phenomenal PUBG. We're really grateful to everyone who has signed up to play and can't wait to see who will be the 'winner, winner' at the end of the day!"