Corona Relief Done Quick (CRDQ) begins, a speedrunning marathon hosted by Games Done Quick in efforts to help those in need during the global COVID-19 pandemic. CRDQ is an online-only event kicking off today at 12 p.m. EDT and running through April 19, 2020 on the official Games Done Quick Twitch channel.
The full CRDQ schedule can be found here:
https://gamesdonequick.com/schedule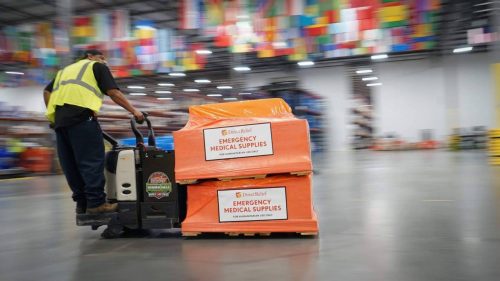 One hundred percent of all CRDQ donations go directly to Direct Relief, a humanitarian aid organization with a mission to improve the health and lives of people affected by poverty or emergencies. Donations can be made directly during the event via the viewing page available at GamesDoneQuick.com.
For more information please visit https://gamesdonequick.com/
Watch live video from GamesDoneQuick on www.twitch.tv
About Games Done Quick
Games Done Quick is a series of charity video game marathons. These events feature high-level gameplay by speedrunners raising money for charity. Games Done Quick has teamed up with several charities in its seven-year history, including Doctors Without Borders and Prevent Cancer Foundation. To date, Games Done Quick has raised over $25 million for charity.