Antonio Giovinazzi and Juan Manuel Correa will represent Alfa Romeo Racing ORLEN in Sunday's Chinese Virtual Grand Prix as the team aims to continue its strong streak of results in Formula One's series of sim-racing events.
The duo will face strong opposition, with a total of six current Formula One drivers scheduled to take part in the race alongside celebrities, young talents and legends of the sport. Broadcast for the race will start at 7:00pm (CEST) on Sunday, 19 April, and will be available on the official Formula 1 YouTube, Twitch, Weibo and Facebook channels.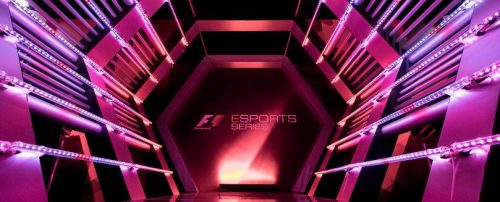 Antonio Giovinazzi, fresh from his fifth place in the Virtual Grand Prix in Melbourne, his first race on the F1 2019 game, will return with two more weeks of practice under his belt – including his participation in the popular #RaceForTheWorld series, organized by a group of Formula One drivers themselves to raise funds for the fight against Covid-19. A keen simracer, the Italian will aim to improve on his strong debut. Alongside him for the first time will be Juan Manuel Correa.
The Ecuadorean-American driver, who competed in F2 and tested for the Hinwil team in 2019, will take part in his first official Formula One simracing event this weekend, but comes with plenty of experience in virtual racing, including several appearances in the esports events that took place in recent weeks. The Virtual Grand Prix will be followed, once again, by the F1 Esports Pro Exhibition race. As in Melbourne, Alfa Romeo Racing ORLEN will be fielding the competitive duo of Daniel Bereznay and James Baldwin.
Following an unlucky outing in Australia, where both drivers were innocent victims in lap one incidents, Daniel and James will be aiming to turn their fortunes around and return to the dominant ways they have shown in a range of simracing events so far in 2020. The F1 Esports Pro Exhibition race will begin at 6:00pm (CEST) and will be broadcast on the official Formula 1 YouTube, Twitch and Facebook channels as well as selected TV broadcasters.