CWL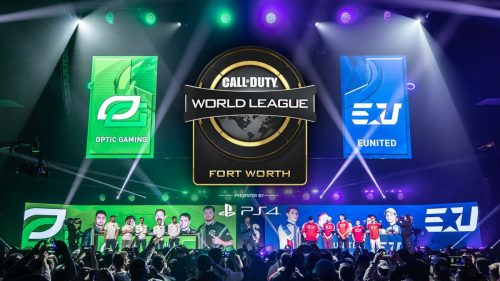 The Call of Duty World League returns to Fort Worth, March 15-17! The first event in the new 2019 format, CWL Fort Worth will feature the sixteen CWL Pro League teams competing for the CWL Fort Worth Cup, a new spectator tournament that features the best Call of Duty Esports players in the world. Also, for the first time, amateur teams will compete for a dedicated prize pool throughout the Game Fuel Open Bracket, with top matches featured on the main stage.
Join us at the Fort Worth Convention Center March 15-17, 2019 to watch the best Call of Duty®: Black Ops 4 players in the world compete on PlayStation® 4 and cheer on hopeful amateur teams as they begin to build their own Call of Duty Esports legacy. For more information about the event and to purchase spectator passes click here.
For more intel about Call of Duty World League, be sure to visit CallofDuty.com/esports and follow @CallofDuty and @CODWorldLeague on Twitter.