Esports Pro League (ESPL) announced that it has chosen esports tournament organizer Axis Esports Sdn Bhd ("Axis") as ESPL's first franchisee in Malaysia.
ESPL selected Axis as its first franchise partner in Malaysia due to its exceptional track record organizing local esports tournaments in the country and its understanding of the international arena.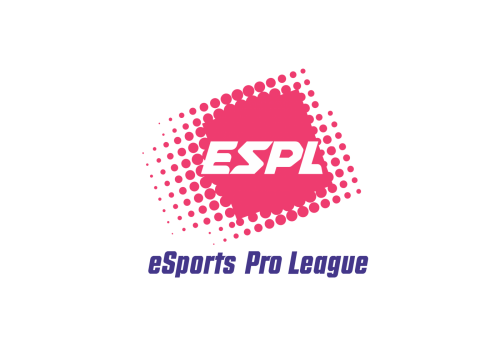 "I have spoken to almost everyone in this industry frompro-gamers, to team owners, publishers, tournament organizers, and media, and ESPL is getting a very positive response from the global community for its unique proposition and focus," said ESPL CEO Michael Broda. "The esports industry is taking shape rapidly, fast becoming one of the biggest sports of all time, and this is just the beginning."
"We are pleased to have the opportunity to work with the experienced international team of ESPL. This partnership represents a pivotal moment in the growth of esports in Malaysia," said Axis founder Dato' Ahmad Zaharul. "Axis has strong relationships with stakeholders of the esports industry — including the esports community and globally popular games. We also have the infrastructure and experience in organizing events and tournaments locally.
The signing of the franchise agreement was witnessed by Sedania founder and Group Managing Director Datuk Azrin Mohd Noor ("Datuk Azrin"), ESPL Co-founder and President Lau Kin Wai, Axis directors Syed Fakrurrozi Syed Agil and Muhamad Azli Said, eGG Network Edward Ng, Malaysia Digital Economy Corporation Chief Executive Officer Surina Shukri, and Olympic Council of Malaysia president Datuk Seri Mohamad Norza Zakaria.
Malaysian behavioral data and technology innovation firm Sedania aims to leverage its media and intellectual property expertise to reach out and actively engage with the audience and gamers and thus sees ESPL as their next area of growth.
Sedania founder and Group Managing Director Datuk Azrin commented, "There are many opportunities for us to interact with a wider youth demographic, and this can play to Sedania's strengths in behavioral data."
Beginning its global roll-out in early 2020 across 16 countries covering Asia, Europe, and the Americas, Singapore-based ESPL is a new esports network that will focus on community and digital interactivity. By adopting a scalable licensing partnership model, ESPL can work with experienced tournament organizers in every country ESPL plans to enter, offering an integrated and open ecosystem for tournaments, media, brands, publishers, teams, and players. ESPL will also work alongside game-publishers who share the vision of promoting healthy and competitive gaming events across markets worldwide.
The first ESPL season is planned to run from February to December 2020, with official details about the tournament rules and locations to be announced soon.
ESPL was co-founded by ASX-listed iCandy Interactive Limited (ASX:ICI), Michael Broda, and Malaysia-listed Sedania Innovator Berhad. Michael Broda is the former CEO of eSports.com Group AG, while Sedania Innovator Berhad is a software and technology solutions company publicly traded on Malaysia's sole stock exchange, Bursa Malaysia. ESPL has also enlisted several leading esports executives to accelerate its global roll-out, with additional details to follow in future announcements.
About ESPL 
The eSports Pro League (ESPL) is a global esports tournament and media network that is developing an integrated and open ecosystem for tournaments, media, brands, publishers, teams, and players with a focus on community and digital interactivity. ESPL is launching a global footprint stretching across 16 countries in its initial phase that covers Asia, Europe, and America. The organization offers a scalable licensing partnership model, working exclusively with an individual tournament organizer in each ESPL-supported country. ESPL's hybrid online and on-the-ground tournament model allows the organization to create a Bedroom-to-Champion pathway for any aspiring esports enthusiast to be able to participate and be given a chance to become a world champion. ESPL is managed by its headquarters in Singapore and regional offices in Cologne and Los Angeles. For more info, visit espl.gg