FACEIT, the world's leading competitive gaming platform and the LCS, the professional League of Legends esports league in North America, revealed the Scouting Grounds Circuit (SGC) for 2020. The SGC provides rising League of Legends players with a clear path to showcase their skills and earn prize money. Now in its second season, the SGC will offer a total prize pool of $60,000 and introduce new qualifier events. The two highest-ranked teams will qualify for the 2020 Honda Scouting Grounds, the premier tournament showcasing up-and-coming League of Legends talent in North America.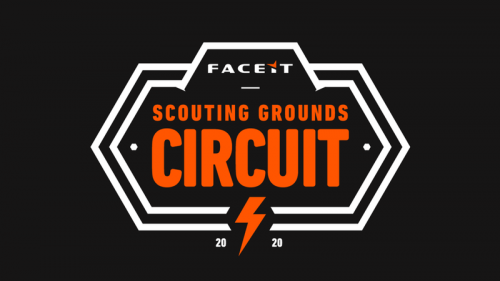 Beginning on May 1 with Qualifiers running through to July, this year's circuit introduces a new, simplified system where qualification points will be tracked through the central leaderboard. During this period, teams can compete in Legends Weekend League (LWL) events and in high profile partner events (the BIG League and the Upsurge Premier League), with all tournaments providing qualification points based on final placement. Applications to expand the pool of high profile partners are currently open, providing an opportunity for further organizers to be a part of the Circuit. Organizers can apply to be part of the SGC here: https://fce.gg/sgcircuitorganizer
The eight teams that collect the most qualification points across partnered competitions will proceed to the double-elimination Scouting Grounds Circuit Playoffs in August, with the final two days broadcasted by League of Legends talent live from the FACEIT studio in Los Angeles, pending any adjustment to California's stay-at-home order. The top two teams from the Playoffs will then compete in the prestigious 2020 Honda Scouting Grounds, organized by the LCS.
"Part of the bedrock of FACEIT is to support and develop grassroots esports talent, and help build competitive communities from the ground up. The first year of SGC was a huge success and this year we've fine-tuned the format to offer an even better, more competitive experience for players," said Michele Attisani, CBO & Co-founder, FACEIT. "League of Legends is the biggest esport in the world, and we're proud to be working with the LCS to help identify and elevate the next generation of star players in North America."
"The LCS is powered by an incredible amateur and fan community, and grassroots events like the FACEIT Scouting Grounds Circuit are key to building on that success and creating a solid competitive foundation for many more years to come," said Chris Greeley, LCS Commissioner. "Some of the LCS's greatest heroes started in our amateur Scouting Grounds programs, like Cloud9's Blaber – Honda MVP of the 2020 Spring Split and Spring Finals champion. We look forward to continuing our work with FACEIT and helping foster the next great stories of the LCS."
Players can sign up to compete now at https://fce.gg/sgcircuit2020