By Riot Eroica – League of Legends eSports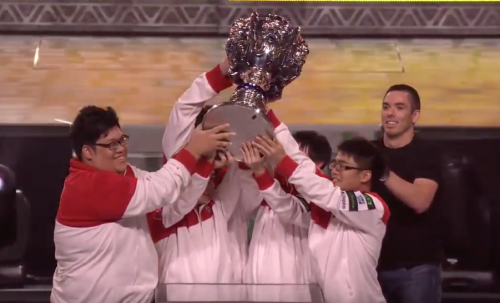 We are incredibly excited to announce that the 2019 Mid-Season Invitational is heading to Asia. 2019 marks the first major global event ever to take place in Hanoi and Ho Chi Minh City, and the first Mid-Season Invitational to take place in Taiwan. Ho Chi Minh City and Hanoi will host the Play-In Stage and Group Stage respectively, and Taipei will host Semifinals and Finals (Knockout Stage).
The region has a storied history with League of Legends esports that dates back to 2012 when the Taipei Assassins won the World Championship and hoisted the Summoner's Cup. Since then we've continued to see a growing interest in League of Legends esports alongside improvements to competitive infrastructure. Most recently 2018 saw the launch of the Vietnam Championship Series, a new regional league which can qualify teams directly into the World Championship. We wanted to recognize the tremendous progress of the region and the enthusiasm of its players by hosting one of our biggest events there.
What is the 2019 Mid-Season Invitational?
The 2019 Mid-Season Invitational (MSI) is a global League of Legends tournament. 13 regions will participate by sending their most recent split champion (Spring Split or Split 1) to face off against other regional champions in a fight for the title of 'MSI Champion.'
Previous Mid-Season Invitational tournaments have taken place in China, North America, Brazil, and Europe.
When and where is MSI happening? 
Play-In Stage
Round 1 Dates: May 1 – May 4
Round 2 Dates: May 5 – May 7
Location: Ho Chi Minh City
Dates: May 10 – May 14
Location: Hanoi
Dates: May 17 – May 19
Location: Taipei
When can I purchase tickets?
Tickets will be available for purchase starting in mid-March.
What are the MSI 2019 venues?
Information regarding venues will be released alongside ticket information.