The eNASCAR Heat Pro League has announced that Fanatec has become the official steering wheel partner for its esports championship. The agreement will see the drivers in the eNASCAR Heat Pro League all use Fanatec equipment throughout the championship and Fanatec branding appearing in the forthcoming release of NASCAR Heat 5, the video game officially licensed by NASCAR, available from July 7 on the PlayStation®4 computer entertainment system, the Xbox One family of devices including the Xbox One X, and on PC via Steam.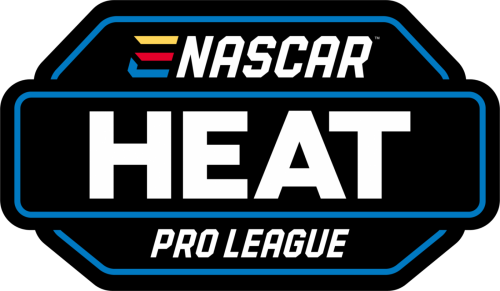 The ClubSport Steering Wheel from Fanatec, officially licensed by NASCAR, elevates the driving experience with its realistic 350 mm diameter, sturdy aluminum structure, and genuine Alcantara grip. The wheel is highly customizable with adjustable button clusters and shifter paddles and fully compatible with the Fanatec ecosystem. Feel more connected to the NASCAR grid than ever before and take your virtual racing career to the next level.
Thomas Jackermeier, CEO of Fanatec, said, "NASCAR is without a doubt one of the greatest and most spectacular racing series on the planet, and we are proud to work with Motorsport Games to make the virtual experience even more realistic. Fanatec will support the eNASCAR Heat Pro League with our NASCAR-licensed products for many years to come."
Dmitry Kozko, CEO of Motorsport Games, said, "Fanatec is a perfect partner for NASCAR Heat and the eNASCAR Heat Pro League. The level of authenticity and realism that Fanatec brings to its products will further engross our players into the world of NASCAR. We look forward to a long and fruitful partnership."
Developed in-house at 704Games and published by Motorsport Games, the video game company dedicated to the integration of racing game development and esports, NASCAR Heat 5 features all the official teams, cars and drivers from the NASCAR Cup Series, as well as the NASCAR Xfinity Series, NASCAR Gander RV & Outdoor Truck Series and Xtreme Dirt Series. It allows you to race at 34 authentic tracks from across America in single-player, split-screen multiplayer, and online multiplayer for up to 40 players.
The eNASCAR Heat Pro League is powered by the NASCAR Heat video game franchise. The esports championship sees the best 28 NASCAR Heat drivers representing real-life NASCAR race teams as they complete for a prize pool of over $200,000.
For more information on NASCAR Heat and the eNASCAR Heat Pro League, visit nascarheat.com.