Emotions ran high from grid to the checkered flag during the opening round of the Ferrari Hublot Esports Series this weekend.  Professional and amateur drivers battled it out on Italy's Monza Circuit for their chance to become an official driver for the Ferrari Driver Academy.
The first PRO Series Championship race was an intense affair, with twists, turns and some incredible overtaking. French virtual driver, Arnaud Lacombe, clinched victory followed by Italian, Giovanni De Salvo, with Poland's Kamil Pawlowski taking third spot on the podium.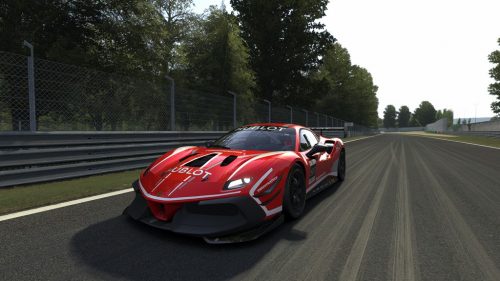 The AM Championship saw the best 24 drivers – selected via September's knockout races – take to the circuit for a race of dramatic face-offs and near misses.  German driver, Jarno Koch, was the first across the line, followed by Venezuelan, Gianfranco Giglioli and Andrea Benedetti of Italy.
The competition continues next Sunday 11 October, with both sets of  drivers taking to the Dutch circuit of Zandvoort, another of motorsport's most iconic tracks.
The live broadcasts for all the races of the series can be followed on the Official Twitch, Youtube and Facebook Channels, and feature expert commentary by Nicki Shields, pit lane reporter for the FIA Formula E Championship, and Paul Jeffrey, Sim Racing expert, journalist and voice of companies such as Sro Esports and Race Department.
Race calendar:
11 October 2020: PRO Series & AM Series Championship – Zandvoort

18 October 2020: PRO Series & AM Series Championship – Nürburgring

25 October 2020: PRO Series & AM Series Championship – Spa Francorchamps

6-7 November 2020: PRO & AM Series Finals
The Ferrari Hublot Esports Series Championship can be followed on the official social media channels:
Instagram: @Ferrariesports

Twitter: @Ferrariesports

Twitch: @Ferrariesports

Facebook: @FDAFans
Check out the Monza PRO and AM races on the official Youtube channel: https://www.youtube.com/watch?v=aLRaamXnAdM