The wait is finally over as the results of the 38th Golden Joystick Awards were revealed live via Twitch, YouTube and Facebook   The Golden Joystick Awards honor the best videogames of the year. The event was first held in 1983 and since then it has grown to become the world's largest public voted gaming awards brand.
More than 3 million votes were cast to determine the winners in 20 categories. Four Critics' Choice awards were also revealed on the night. The show was hosted by Travis Willingham, the voice of Thor in Marvel's Avengers and Laura Bailey, voice of Abby in The Last of Us Part II and Black Widow in Marvel's Avengers. The event also featured musical performances from Harry Mack and Lara6683, as well as appearances from some of the biggest names in gaming.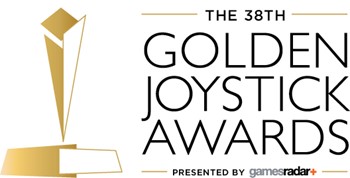 The 2020 Golden Joystick Award winners are:
Best Storytelling: The Last of Us Part II
Best Multiplayer Game: Fall Guys
Best Visual Design: The Last of Us Part II
Best Game Expansion: No Man's Sky: Origins
Mobile Game of the Year: Lego Builder's Journey
Best Audio: The Last of Us Part II
Best Indie Game: Hades
Still Playing: Minecraft
Studio of the Year: Naughty Dog
Esports Game of the Year: Call of Duty: Modern Warfare
Best New Streamer / Broadcaster: iamBrandon
Best Family Game: Fall Guys
Best Gaming Community: Minecraft
Best Performer: Sandra Saad (Critics Choice)
Breakthrough Award: Among Us (Critics Choice)
Hall of Fame: Team17 / Worms (Critics Choice)
PC Game of the Year: Death Stranding
Best Gaming Hardware: NVIDIA GeForce RTX 3080
PlayStation Game of the Year: The Last of Us Part II
Xbox Game of the Year: Ori and the Will of the Wisps
Nintendo Game of the Year: Animal Crossing: New Horizons
Most Wanted Game: The next God of War game
Critics Choice Award: Hades (Critics Choice)
Ultimate Game of the Year: The Last of Us Part II
Daniel Dawkins, Content Director, Games and Film at GamesRadar+ said:
"Thank you to all the developers, publishers, performers and broadcasters who have made this year's virtual award ceremony possible, joining us from your homes and offices all over the world. We are truly humbled by everyone who has worked so hard to create and release games in this difficult year, and to everyone who has rallied around the Golden Joystick Awards.
"Finally, the biggest thank you goes to the millions of gaming fans who played and then voted for their picks of the year. This year, more than ever, games have brought people together and provided much needed escapism, empowerment and community. We've been celebrating the people who make games for 38 years, and it's never felt so important to come together and recognize their achievements."