The British Esports Association, the not-for-profit organisation set up to promote and support grassroots esports, has partnered with FACEIT, the world's leading platform for competitive online gaming, as part of its ongoing Women in Esports initiative.
Women in Esports will have its own organizer page on FACEIT and will create women-only tournaments and hubs. The Women in Esports initiative aims to create a welcoming community which encourages more women (including trans and cis women) and femme identifying/femme presenting non-binary players to take part in esports tournaments at any level.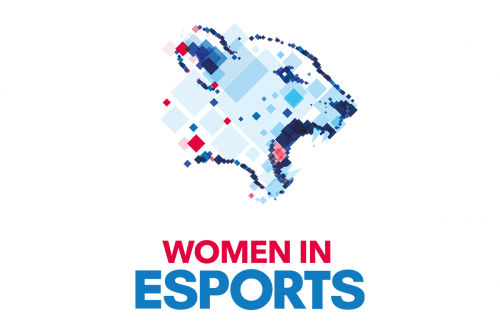 Women-only tournaments are viewed by Women in Esports as a stepping stone to give women more confidence and experience to then aim for further involvement in other tournaments (mixed or otherwise) in the future.
The organizer page will initially focus on Counter Strike:Global Offensive (CS:GO) as the first title for tournaments and hubs, primarily due to the fantastic female community prevalent on FACEIT for this title. The variety of tournaments and hubs will later expand with future pilots for other titles.
The first 5v5 CS:GO tournament, The Lioness League, will open for registrations on Friday November 27th and occur on Saturday December 12th. There will be a max of 32 teams in a single elimination bracket. Participants will be able to join as a premade team or join as a solo player and form a team. The prize will be 3000 FACEIT points: 2000 points for the winning team, and 1000 points for second place. This will be the start of regular monthly tournaments.
The CS:GO hub will enable players to create teams and scrim against each other. The hubs will be private by application, open to women (including trans and cis women) and femme identifying/femme presenting non-binary players to join.
Women in Esports has also created its own separate community Discord server to further its aim of providing an inclusive community space. The server will be public and open to everyone, with many social channels, announcements, an industry section, along with specific tournament chat. It will be vetted, moderated and constantly updated as per feedback and changes in line with the initiative.
"We're delighted to partner with Women in Esports, a team that shares our passions and values. FACEIT is committed to developing grassroots opportunities and supporting the community. We want everyone to feel comfortable and confident when taking their first steps into esports and we're hoping this hub will offer a safe space for women to come together and compete," said Sue Lavasani, Account Manager at FACEIT.
Alice Leaman, Schools and Colleges Liaison Officer at British Esports, said: "Through Women in Esports we aim to build a community and encourage more women to get involved in the industry. By partnering with FACEIT we can start to develop more regular tournaments and opportunities for all skill levels and the creation of a community Discord will provide a dedicated space for diversity in esports to be celebrated."
Want to get involved? Follow their organizer page on FACEIT, register a team for the first women-only CS:GO tournament, and join the Women in Esports community Discord.